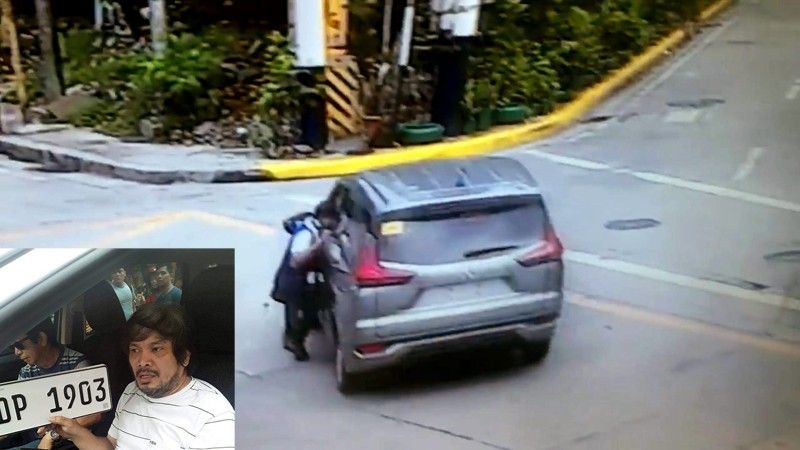 Traffi c enforcer Adrian Lim hangs on as Orlando Ricardo Jr. (inset) makes a sharp turn in this image taken from surveillance footage released by the city government of Manila.
Manila enforcer hurt by reckless driver
MANILA, Philippines — An enforcer of the Manila Traffic and Parking Bureau was injured when he hung on to a vehicle whose driver he accosted for reckless driving yesterday morning.
In closed-circuit television footage released by the Manila Public Information Office, MTPB enforcer Adrian Lim was seen hanging on a speeding Mitsubishi Xpander driven by Orlando Ricardo Jr.
Lim fell from the vehicle along Gelinos street and was taken to the Jose Reyes Memorial Medical Center by first responders.
Ricardo was apprehended at the corner of Oroquieta and Tayuman streets. He is currently detained at the Manila Police District Station 3 and faces charges of serious physical injury and hit and run.