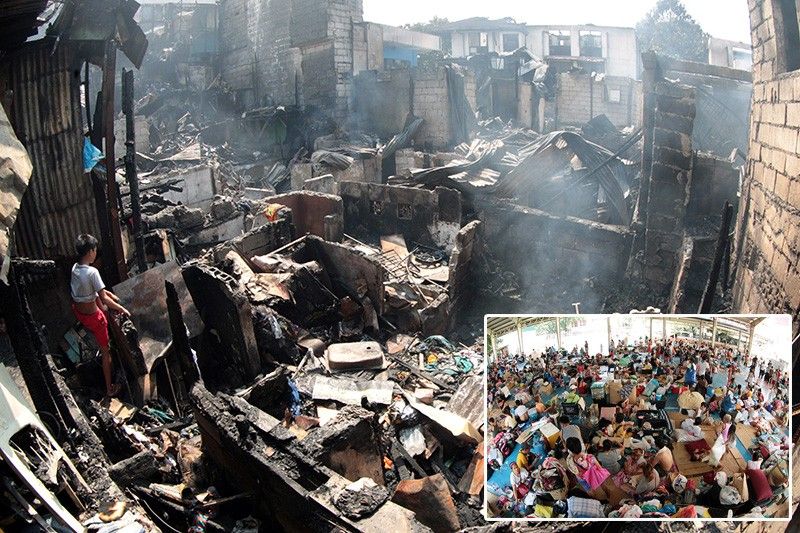 A man sifts through debris for recyclable materials after a fire struck a residential area in Gagalangin, Tondo, Manila yesterday. Inset shows the fire victims taking shelter at a covered court in the area.
Krizjohn Rosales
2 siblings die in Tondo fire
MANILA, Philippines – Two siblings died after they were trapped in a burning three-story house in Tondo, Manila yesterday morning.
Aliyah Raine Morales, nine, and her 18-month-old sister Anastacia Marie died of suffocation, according to arson probers.
A report from the Bureau of Fire Protection (BFP) said the blaze broke out at the victims' house at 633 Bulacan street in Gagalangin, Tondo at past 9 a.m.
The fire, which reached Task Force Bravo, was declared under control after 30 minutes, the BFP said.
Manila fire marshal Lt. John Joseph Jalique said the siblings were left in their room on the third floor of the house.
The victims' mother was at work when the fire broke out, Jalique said.
The BFP said an unattended electrical appliance could have caused the fire.
The flames spread to nearby houses in the area.
Damage to property was estimated at P30,000.