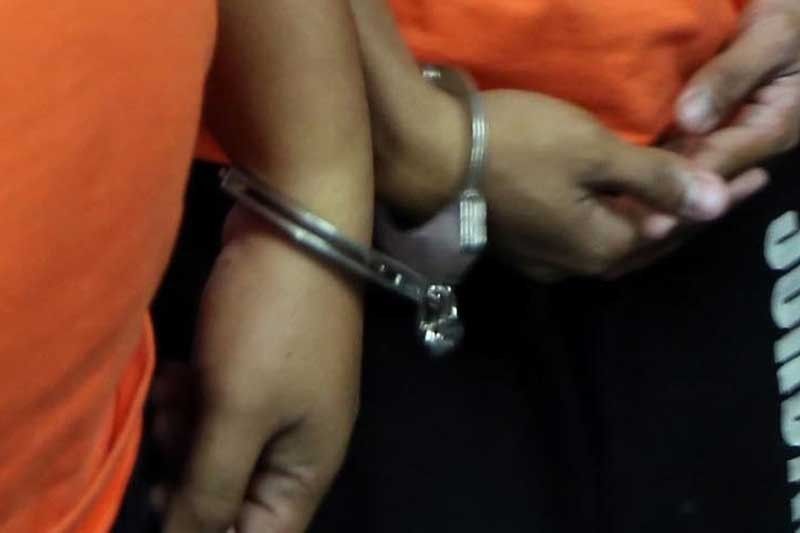 This developed as the reward for information leading to the arrest of the other suspects in the killing was raised to P2 million.
Boy Santos
2 held for Negros councilor's slay; P2-M reward up
BACOLOD CITY, Philippines — A councilor and a village watchman were arrested yesterday in connection with the killing of Councilor Michael Garcia of Moises Padilla, Negros Occidental and his uncle.
This developed as the reward for information leading to the arrest of the other suspects in the killing was raised to P2 million.
Capt. Junji Liba, Moises Padilla police chief, said Councilor Agustin Grande and Joe Cesar of the Barangay Peacekeeping Action Team were arrested at their residences in Barangay Poblacion.
Maj. Gen. John Bulalacao, Western Visayas police director, said witnesses positively identified Grande as the person talking to the supposed gunman shortly before the ambush.
Police identified the other suspects as barangay kagawad Julie Ofiar, Robert and John Michael, both surnamed Sualog, Ronilo Anobong and Ronnie Capispisan.
Bulalacao said probers are eyeing politics as the motive for the killing. He noted that the victims are politicians, the incident occurred during election period and the relatives of the victims claimed the perpetrators were associated with their political opponent.
Garcia and his uncle, Mark were in a convoy with Vice Mayor Ella Celestina Garcia-Yulo after a campaign sortie when they were waylaid in Barangay Inolingan on Thursday.
Yulo, who is running for mayor, is the sister of Mark. She sought the assistance of President Duterte to resolve the killing, which she said was politically motivated.
Negros Occidental third district Rep. Alfredo Benitez said he would add P1 million to the P1 million offered by Gov. Alfredo Marañon and former congressman Jeffey Ferrer for the arrest of the killers.
Comelec control
Marañon said Moises Padilla should be placed under the control of the Commission on Elections (Comelec) amid the killings of politicians, violent incidents and presence of armed groups.
The Provincial Joint Security and Coordinating Center had earlier declared the town as an election area of concern under category red.
Garcia was the second councilor in Moises Padilla killed in gun attacks after Jolomar Hilario, who was slain by suspected communist rebels who stormed his house in Barangay Inolingan.
Yulo said the incidents could have been prevented if the Comelec acted on her request to place the town under its control.
Additional Army and police personnel were deployed in the town following the killings.