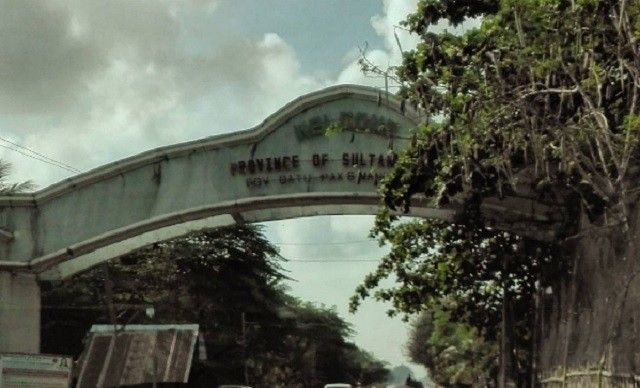 An arch marks the boundary between the provinces of Maguindanao and Sultan Kudarat
File
2 Marines wounded in NPA ambush in Sultan Kudarat
John Unson
(Philstar.com) - January 25, 2019 - 2:18pm
SULTAN KUDARAT, Philippines — Two Marines were wounded in an ambush by the New People's Army in Kalamansig town on Wednesday morning, the military said.
In a statement Friday, the Army's 6th Infantry Division said the wounded Marines belong to the 2nd Marine Battalion based in the seaside Kalamansig town in Sultan Kudarat province.
Major Arvin Encinas, public affairs officer of 6th ID, said the duo was in a team of Marines the NPAs attacked while patrolling on Wednesday morning in Barangay Datu Ito Andang, Kalamansig.
READ: Marines get warm welcome in Kalamansig, Sultan Kudarat
The rebels first detonated a bomb along a road in Barangay Datu Ito Andong as the vehicle carrying the Marines passed by. They then opened fire with assault rifles, the 6th ID said.
Although outnumbered, the Marines managed to return fire and drive their ambushers away.
Responding Marines and militiamen from nearby detachments found an improvised explosive device along the rebels' escape route.