Duterte promotes Oplan Tokhang brains
November 14, 2018 | 12:00am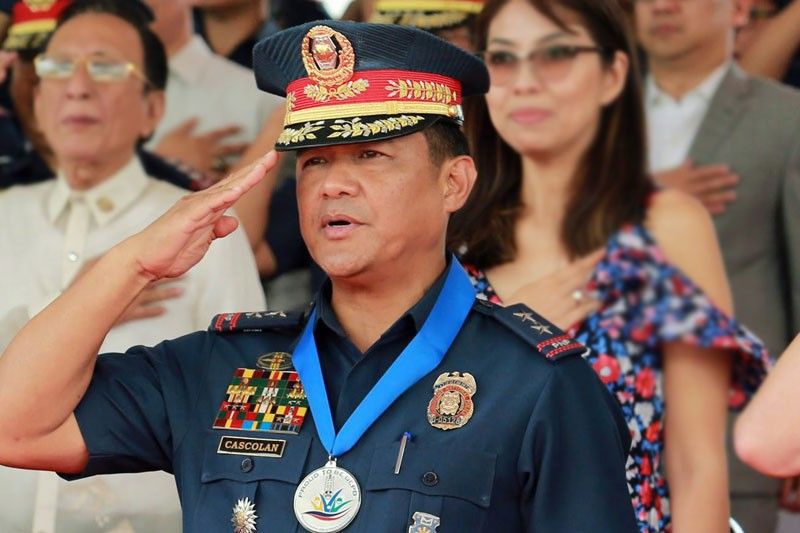 MANILA, Philippines — A police official who is one of the brains behind the controversial anti-illegal drug program Oplan Tokhang has been promoted to three-star rank.
Director Camilo Cascolan was promoted to deputy director general last Oct. 31, documents released by Malacañang yesterday showed.
Cascolan is the chief of the Philippine National Police Civil Security Group, the unit in charge of the licensing of security agencies.
He was named National Capital Region Police Office chief in April but was replaced by Director Guillermo Eleazar after six weeks.
Oplan Tokhang is the Duterte administration's campaign against illegal drugs, a problem that the President claimed has affected millions of Filipinos.
Officials claimed the anti-drug campaign improved the peace and order situation in the country but critics said the crackdown has encouraged human rights abuses.
More than 4,000 people have died since President Duterte launched his war on illegal drugs in 2016. Officials insist the administration does not condone extrajudicial killings and other illegal acts.
Oplan Tokhang involves visiting the homes of suspected pushers and users to convince them to give up illegal drugs.
The term – derived from the Visayan words "toktok" and "hangyo," meaning to knock and to make an appeal – later became associated with extrajudicial killings after many of those who surrendered to authorities and admitted to pushing or using drugs were killed by unidentified assailants or in alleged shootouts with police.
Also promoted on Oct. 31 were Chief Superintendent Dennis Agustin and Senior Superintendents Rey Cuevas and Edgardo Iriberri.
EPD anti-drug cops tested
Meanwhile, the Eastern Police District (EPD) yesterday conducted a surprise drug test on its anti-narcotics personnel.
A total of 135 police officers from the district and station drug enforcement and intelligence units submitted urine samples after they were gathered at the EPD headquarters in Pasig City in the guise of a conference.
EPD director Chief Superintendent Bernabe Balba said those who test positive will face dismissal from the service. – With Emmanuel Tupas