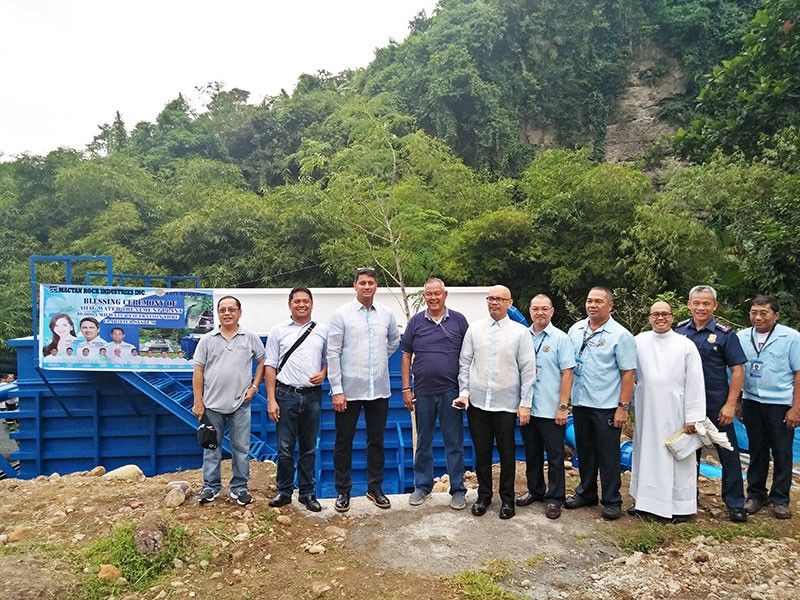 Ormoc City Mayor Richard Gomez attends the inauguration of a P40-million water clarifying plant in the city on Monday.
P40 million Ormoc water clarifying plant inaugurated
ORMOC CITY, Philippines — The first phase of a P40-million water clarifying plant at the Ahag Filtration Gallery, a major source of water for residents in this city, was inaugurated on Monday.
Mayor Richard Gomez; Councilor Benjamin Pongos Jr.; Fulton Manawatao, Ormoc Waterworks System officer-in-charge; Antonio Tompar, chief executive officer of the contractor of the project Mactan Rock Industries Inc.; Corazon Egona, Mactan Rock engineer, and water consultant Jose Tolo attended the ceremony.
The clarifying plant is seen to address the city's problem of turbid water.
The project, which was initially scheduled for completion in April, was delayed after an aftershock from a earthquake in July last year damaged the water filtration plant.
Tolo said the project could supply 5,000 cubic meters of clear and clean water even though its source is turbid.
Another water clarifying plant is expected to be finished next month.
Tolo said two clarifying plants would be enough to supply clear water to the city and minimize the use of electric pumps.
Ormoc pays around P2 million a month in electricity bills for its 36 water wells.
Gomez said water supply was among the problems he inherited from his predecessors.