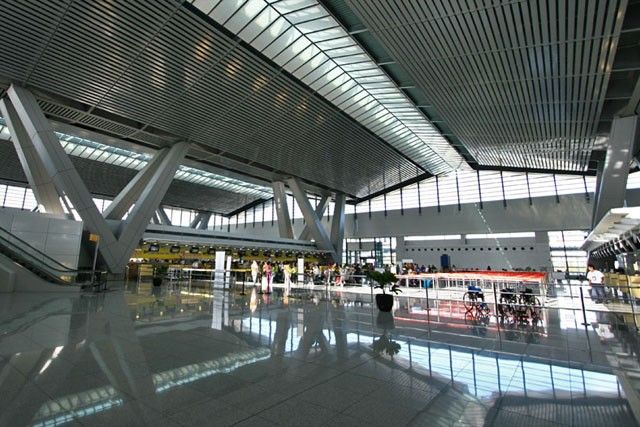 Pasay City Regional Trial Court Branch 115 presiding judge Francisco Mendiola directed MIAA to immediately reinstate Advance Forces Security and Investigation Services, Inc. as the aviation security services provider for NAIA-3
File
Pasay court orders MIAA: Reinstate security firm
Ghio Ong
(The Philippine Star) - April 12, 2018 - 12:00am
MANILA, Philippines — A court in Pasay City has ordered the Manila International Airport Authority (MIAA) to reinstate a security firm that won a bidding to provide security at the Ninoy Aquino International Airport Terminal 3 (NAIA-3).
In a three-page order last March 14, Pasay City Regional Trial Court Branch 115 presiding judge Francisco Mendiola directed MIAA to immediately reinstate Advance Forces Security and Investigation Services, Inc. (AFSISI) as the aviation security services provider for NAIA-3.
AFSISI, however, said in a statement on April 6 that the MIAA has not complied with the court order, leaving NAIA-3 with "many unmanned posts."
The MIAA's non-compliance has put NAIA-3, employees and passengers "in serious peril," the firm said.
AFSISI, Variance Security Agency Corp. and NC Lanting Security Specialist Agency filed their bids to become NAIA-3 security provider on Nov. 22, 2017 and AFSISI was awarded the contract on Nov. 28 after submitting the lowest bid.
However, the Department of Budget and Management (DBM) Procurement Service, which awarded the contract, disqualified AFSISI on Dec. 19, 2017.
After AFSISI's request for reconsideration and protest on its disqualification were dismissed, the firm filed a petition in February for a temporary restraining order (TRO) with the Pasay court to stop the MIAA and the DBM's bids and awards committee from awarding the contract to Variance.
The court on Feb. 13 issued a 20-day TRO, which the MIAA received a day later, making its effectivity last until March 6.
AFSISI said that after its personnel were denied access to NAIA-3, the firm found out on March 3 that the MIAA issued a notice of award and executed a contract with NC Lanting to provide security at NAIA-3 on a month-to-month basis.
The firm also said MIAA general manager Eddie Monreal issued to NC Lanting a notice to proceed, stressing that this was a violation of the TRO.
AFSISI filed before the court a motion asking it to reinstate the firm as NAIA-3 security provider.
The court ordered that the 20-day TRO it previously issued will continue to be in effect until further orders from the same court. It also directed the MIAA and NC Lanting to explain why they should not be held in contempt.
The MIAA, through the Office of the Solicitor General, said the agency awarded NC Lanting the contract through negotiated procurement as there was imminent danger at NAIA-3 due to the lack of security personnel.
The MIAA also pointed out that the TRO only covered the awarding of the contract to Variance.