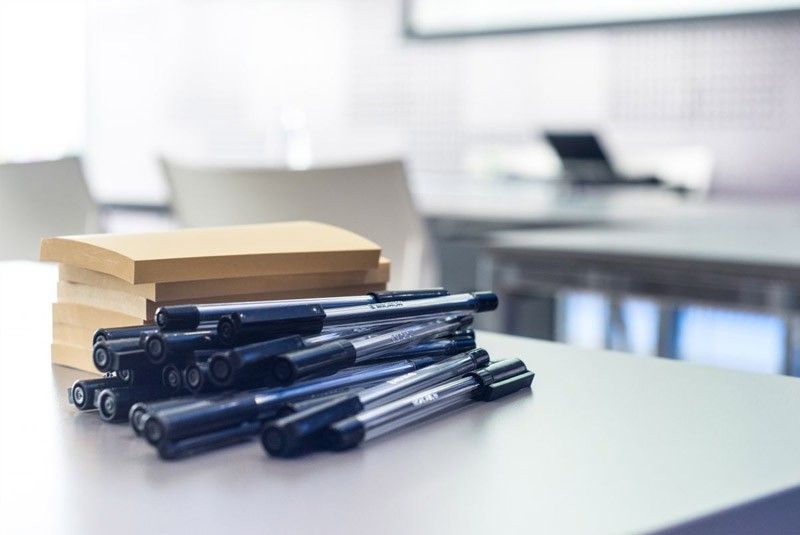 Many were puzzled by Malacañang's call to suspend classes in the metropolitan areas on Tuesday, March 20, 2018 despite the non-existence of a transport strike.
Stock photo by Peter Heeling
Suspension of classes sans transport strike met with confusion, skepticism
MANILA, Philippines — Many have expressed confusion and skepticism over Malacañang's order to suspend classes in Metro Manila for the second straight day.
How is the transport strike a threat to the safety of students????? Or is this just Malacañang's way of further demonizing the legitimate call of PISTON and other transport groups for a more socially-just modernization of transportation???? https://t.co/LlLVvqiG1s

— millennial of manila | a chill mix (@MillennialOfMNL) March 20, 2018
The announcement came despite an earlier announcement by transport group PISTON, which led the strike on Monday, that it would not hold a demonstration on Tuesday.
George San Mateo, the president of PISTON, in earlier reports criticized the Malacañang for spreading "fake news" for announcing that the transport strike in protest of the impending jeepney phaseout would continue until Tuesday.
A move to 'conquer and divide'?
The most noted responses to the sudden suspension of classes came from those who opposed the planned jeepney phaseout. They disapproved of the Palace's statement which cited "imminent threats" as basis for the suspension.
Bagong Alyansang Makabayan Secretary-General Renato Reyes Jr. on Twitter decried the move, questioning such "imminent threats."
"Our kids are already in school, since there was no transport strike this morning. There's no 'imminent threat' of a strike. Now kids are being sent home. For what? For Malacañang to make a point? A political statement?" Reyes said in a tweet.
Sen. Nancy Binay, meanwhile, spoke out as a parent against the Palace's move.
As a mom, I am very much concerned with the words used by the Office of the Presidential Spokesperson in suspending classes today. You are causing panic and anxiety. #ChooseWordsWisely #ImminentThreat #BeNice

— Senator Nancy Binay (@SenatorBinay) March 20, 2018
Left-leaning League of Filipino Students also criticized the Palace. Quoting its spokesperson Kara Taggaoa, the group deemed the move an "act of divide and conquer by Duterte."
In an interview with PhilStar.com, Taggaoa through the LFS official Twitter account echoed PISTON's sentiment that the administration spread "fake news." The LFS confirmed that it had already received reports as early as Monday that the suspension could last for at least one week.
"We supported PISTON's answer that there would be no transport strike today, so there's no reason to suspend classes," the group said in Filipino.
"The Duterte administration is hell bent on implementing its anti-people policies by spreading fake news," it added.
'For the students'
Presidential spokesperson Harry Roque, meanwhile, defended the suspension, claiming that the "imminent threats" cited would arise if the students are not able to find rides while commuting.
Earlier reports quote Roque as having stated the suspension would only come if Piston continues its strike on Tuesday.