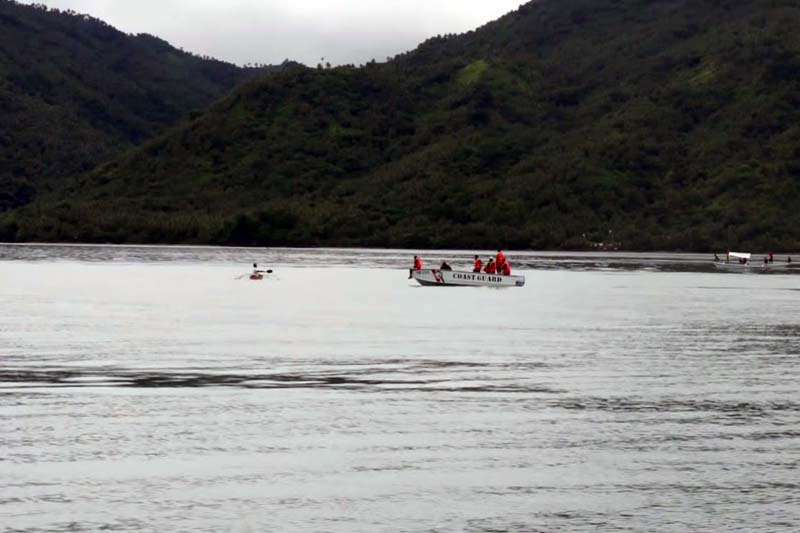 Rescuers found no sign of an airplane that supposedly crashed into waters off Romblon. Romblon News Network
Rescuers find no trace of crashed plane off Romblon
(philstar.com) - September 25, 2017 - 11:45pm
MANILA, Philippines — Rescuers have yet to find an airplane that witnesses reported seeing crash into the sea near Binonga-an, San Agustin, Romblon on Monday morning.
According to the
Romblon News Network
, rescuers circled the area where the airplane was supposed to have crashed but found no sign of the plane. There was also no debris nor oil spill that would suggest a plane had crashed there.
Members of the provincial and municipal disaster risk reduction and management offices, the Bureau of Fire Protection, provincial and municipal police, the Red Cross and the Philippine Coast Guard were in the search team.
Giovanni Fondevilla Jr., San Agustin Municipal Disaster Risk Reduction and Management officer, said in the Romblon News Network report that they will gave to confirm what supposedly crashed into the waters off the island province before launching another search and rescue operation.
He said, though, that witnesses are sure they saw an airplane crash into the sea.
Agustina Mago, one of the witnesses, said she and her siblings saw it happen. She said they saw the plane's tail go under water.
Ceasar Saul Malaya, local DRRM officer for Romblon, Romblon, said their office had received reports of an airplane passing through the area but that this has yet to be verified with nearby airports.