Filipino fishers, anti-nuke activists oppose release of Fukushima water to ocean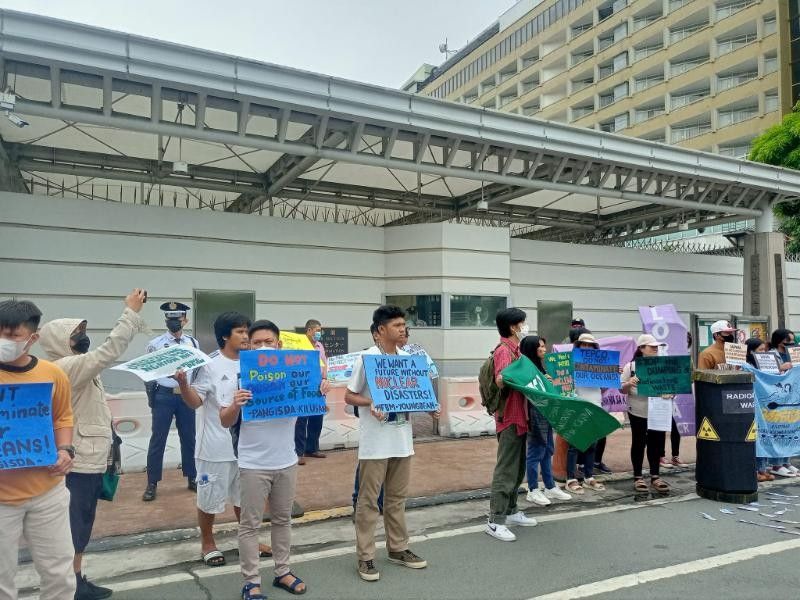 MANILA, Philippines — Residents of coastal communities and anti-nuclear activists on Thursday urged the Japanese government to stop its plan to release more than a million tons of wastewater from the Fukushima nuclear plant into the Pacific Ocean, saying this would risk destroying the livelihood of fishers and marine life.
Twelve years after one of the world's worst nuclear disasters, workers at the Fukushima Daiichi plant in northeast Japan are preparing to release 1.3 million tons of "treated" water into the sea. The plan, however, faces staunch resistance from local fishing communities and other countries, including the Philippines.
Fisher Pablo Rosales warned that Japan's plan would make consumers wary of buying their catch and affect their livelihood.
"The ocean is the main source of our food. Japan's plan to release radioactive waste water into the ocean will slowly kill the ocean's purpose of feeding people and providing sources of livelihood to millions of people," Rosales said in a protest in front of the Embassy of Japan in the Philippines on Thursday.
Derek Cabe, coordinator of Nuclear-Free Bataan Movement, called on the Philippine government to oppose Japan's plan as it poses threat to the environment.
"Don't allow our seas to be poisoned. We don't want our oceans to die," Cabe said, adding this will also affect human health and the future of young people.
Controversial plan
Tokyo Electric Power (TEPCO), the operator of the Fukushima plant, is keen on releasing the water soon.
A combination of groundwater, rainwater that seeps into the area, and water used for cooling, the water has been filtered to remove various radionuclides and kept in storage tanks on site, but space is running out.
According to TEPCO, several filtering systems remove most of the 62 radioactive elements in the water, except tritium. Experts say tritium is only harmful to humans in large doses, and TEPCO plans to dilute the water to reduce radioactivity levels.
The International Atomic Energy Agency (IAEA) has said the release meets international standards and "will not cause any harm to the environment".
Neighboring countries, including China and South Korea, along with activist groups such as Greenpeace and local residents have strongly opposed the release.
In March 2011, a 9.0-magnitude quake — the fourth strongest in Earth's recorded history — unleashed a tsunami that left around 18,500 people dead or missing and overwhelmed cooling systems at the Fukushima Daiichi plant, leading to the worst nuclear catastrophe since Chernobyl. — with report from Agence France-Presse