In Kuwait talks, Philippines emphasizes duty to protect citizens abroad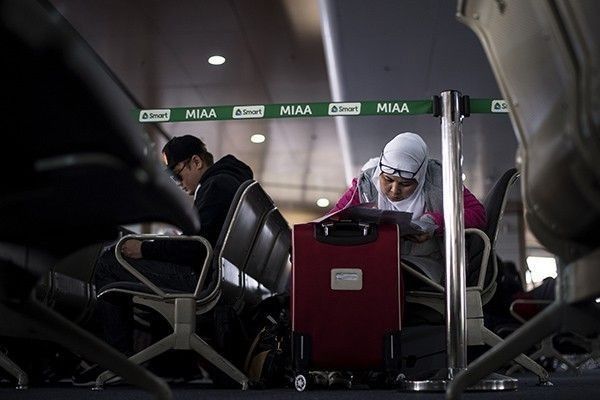 MANILA, Philippines — While the Philippines fully respects Kuwaiti laws, Manila's senior officials explained to counterparts in the Gulf nation that all actions taken by the government and its foreign service post in Kuwait are for the safety and welfare of Filipinos.
"Providing protection to a country's citizens abroad is a well-established duty of consular offices under international law and conventions," the Philippine government said in a statement dated May 18.
Senior officials from the DFA, Department of Migrant Workers and the Overseas Workers Welfare Administration engaged in bilateral talks at the Ministry of Foreign Affairs in Kuwait from May 16 to 17 on visa issues that a migrant workers' group said has kept more than 100 Filipinos a day from pushing through with work plans.
Kuwaiti media reported last week that the country suspended the issuance of new work and entry visas for Filipinos after the Philippines allegedly violated provisions of the 2018 bilateral labor agreement.
The agreement has been up for review following the death of Jullebee Ranara in January, with the Philippines seeking better protections for its citizens in Kuwait.
Possible reasons behind the ban
DFA Undersecretary for Migrant Workers Affairs Eduardo de Vega previously floated that Kuwait may be using the visa suspension as a "bargaining chip" in negotiations after the Philippines suspended the deployment of new household workers in February in response to Ranara's death.
The Gulf state is also apparently not happy with Manila's shelters for distressed and runaway overseas Filipino workers. De Vega said that putting up shelters in countries where there are many overseas Filipino workers is mandated by Philippine law.
READ: DFA: Law requires shelters in Kuwait and other countries with many OFWs
"For us to violate our own laws mandating Philippine embassies to put up a center for Filipinos, just so that we could convince any foreign country to resume hiring our workers, would be dishonorable," he said in a separate statement on Thursday.
"The Filipino people have more dignity than that."
Negotiations to continue
The Philippines reiterated that it "remains open to constructive dialogue" to address the issues. Meanwhile, De Vega said that long-term solutions to the problem cannot be ironed out with one diplomatic engagement.
"The alternative for us is to immediately agree to everything they insist on or for them to agree to everything we insist on," de Vega said.
The ban only affects new visas issued so those with existing residence visas — about 200,000 Filipino workers — can still travel to and work in Kuwait.
READ: Toll of Kuwait's visa suspension: At least 130 OFWs offloaded, sent back daily