DMW: Hotlines ready for Filipinos affected by visa issue with Kuwait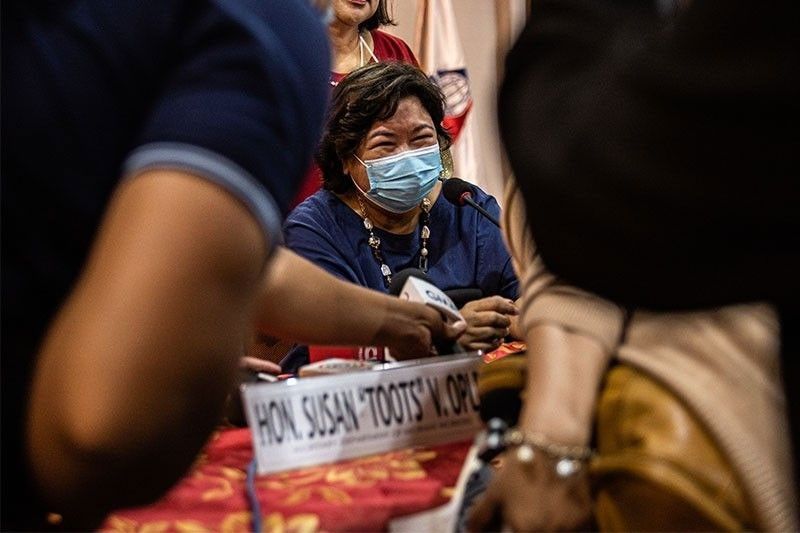 MANILA, Philippines — The Department of Migrant Workers said Friday that is ready to assist Filipinos who will be affected by Kuwait's decision to stop issuing new work and entry visas to Filipinos.
In the same release, the DMW said that it has been working with the Department of Foreign Affairs and the Philippine Embassy in Kuwait to address the situation, which, Kuwait Times reported, was prompted by Manila's alleged violations of a 2018 bilateral labor agreement.
"The DMW stands ready to assist our OFWs affected by this action of the Kuwait government," it said.
"We urge our affected Kuwait-bound OFWs to connect with us directly through the National Reintegration Center for OFWs (NRCO) hotlines at 09567821309 and 09603532532 or to email [email protected] so we may assist them."
DMW, which had been fielding questions from media about the Kuwaiti government's decision this week, said it had been informed by the DFA of the suspension on issuing visas to Filipinos.
"We shall continue to pursue the track of labor diplomacy in ensuring the welfare and safety of our overseas Filipino workers, while we await more details as to the rationale and issues surrounding the action of the Kuwait government," the department said.
DMW stopped the deployment of newly-hired domestic workers to Kuwait in February "until more safeguards are in place for their protection and welfare." The deployment ban was prompted by the killing of overseas Filipino worker Jullebee Ranara in Kuwait in January.
In a statement earlier Friday, the DFA said it is committed to dialogue with Kuwait to resolve the issue.
"In the case of Kuwait, we are confident that with our friendly relations and strong people-to-people links, we shall be able to find a mutually satisfactory solution that will take into account the need to provide maximum protection and access to justice for all our nationals working in the country," it also said.