Philippines, US to explore 'trilateral modes of cooperation' with Japan, Australia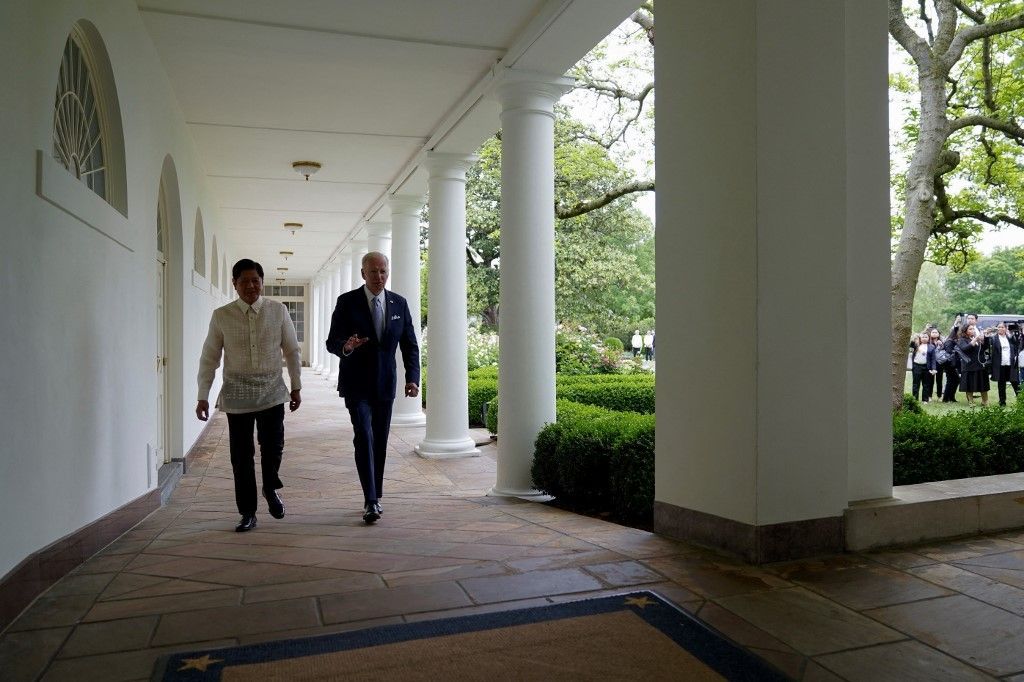 MANILA, Philippines — Amid geopolitical tensions in the region, the decades-old alliance of the Philippines and the United States is now looking to work with other partners that have similar "commitment to international law and mutual respect."
"They look forward to establishing trilateral modes of cooperation among the Philippines, Japan, and the United States, as well as the Philippines, Australia, and the United States," the joint statement of the two countries read.
The statement comes as President Ferdinand "Bongbong" Marcos Jr. met with US President Joe Biden, who reaffirmed Washington's "ironclad alliance commitment." Marcos Jr. will be in the US until May 4 for an official working visit.
Manila and Washington have also expressed "strong support for ASEAN centrality and the ASEAN Outlook on the Indo-Pacific" and welcome efforts of the Quad, a security dialogue between the US, Australia, India and Japan.
While they did not specify what kind of "cooperation" Manila and Washington will get involved with either Tokyo or Canberra, US-Philippine joint patrols with the two countries have been suggested in the past.
Philippine Ambassador to the US Jose Manuel "Babe" Romualdez earlier told Reuters that "meetings have already been set" with the US to kickstart joint patrols in the South China Sea, which may also involve Japan and Australia. The three—Washington, Canberra, and Tokyo—have been conducting trilateral naval exercises.
FROM INTERAKSYON: Japan, Australia may conduct South China Sea patrols with U.S., Philippines – ambassador
In March, the Embassy of Japan in the Philippines clarified that "nothing has been decided at this point." It added, however, that it will continue studying other possibilities to strengthen cooperation with the Philippines.
Meanwhile, Australia said it is trying to do more with the Philippines in the area of maritime security.