Lacson to supporters: Time to stop being silent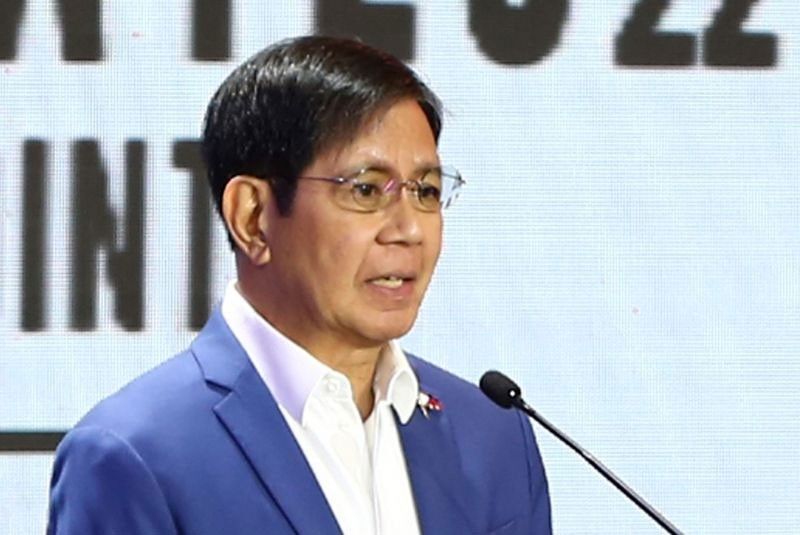 MANILA, Philippines — Independent presidential candidate Sen. Panfilo Lacson asked his supporters to stop being silent and start making themselves heard on the need for Filipinos to elect a president who is not only untainted with corruption but is also competent and experienced to confront the daunting challenges faced by the country.
"Thank you 'Pure Love', 'True Friends', 'Lacson Sotto Support Group' for organizing your 'Supporters Rally' and making it happen today. It's time to stop being silent. Get out of your echo chamber to be heard by the people. No balloons, no umbrellas, no props. Just pure love," Lacson said on Twitter on Saturday night after he and his running mate Senate President Vicente Sotto III attended the supporters' rally at the Quezon Memorial Circle.
Lacson and Sotto – along with their families – received a rousing welcome from the supporters who organized the event that started in the afternoon and lasted past 8 p.m.
During the rally that coincided with the observance of Araw ng Kagitingan (Day of Valor), Lacson said there is much work to do with just one month left in the campaign.
The supporters can make a difference by convincing their families and neighbors to vote for the most competent, qualified and experienced candidates, he said.
The tandem reaffirmed their commitment to good governance by signing a pledge for a corruption-free government before their supporters at the rally.
"We, the Lacson-Sotto tandem, solemnly swear that if we are elected President and Vice President of the Philippines, we will ensure our administration will not be marred by corruption, thus making sure your votes for us are not wasted," they said in their pledge.
A rally by their supporters was also simultaneously held at the Quirino Grandstand in Manila.
Kim Jacinto-Henares, former internal revenue commissioner and now assistant campaign manager for the Lacson-Sotto tandem, encouraged voters in attendance to elect the right person who can solve the problems of the nation for the sake of future generations.
"The future of our nation, our children and our grandchildren rests on our votes. With the enormity of the problems we are facing, good intentions are not enough. We need someone who has the character, resolve and wisdom to make the right but difficult choices," she said in Filipino.
Earlier in the day, Lacson said they will convince Filipino voters to base their choices not on what the surveys dictate but on what they believe are the candidates' qualifications and competence.
"We will continue to educate and enlighten our electorate. Look at qualifications, not popularity. Vote for who has the competence, experience and qualifications and get rid of the mentality that you will waste your votes just because the competent or qualified candidate is not leading in the surveys," he said at the Pandesal Forum in Quezon City.
He said Filipinos have been suffering for so long because they have failed to elect the most qualified candidates in past elections – and deserve a much needed break via a leadership that will see them through these challenging times.
He also said he and Sotto will continue their approach of directly going to the people through consultations.
"We deserve nothing less. Filipinos for the longest time have suffered, and need a break. Senate President Sotto and I are offering ourselves with all our competence, qualification and experience to improve the lives of our fellow Filipinos," he said.