Duterte giving P5,000 to each family affected by Odette
December 25, 2021 | 12:00am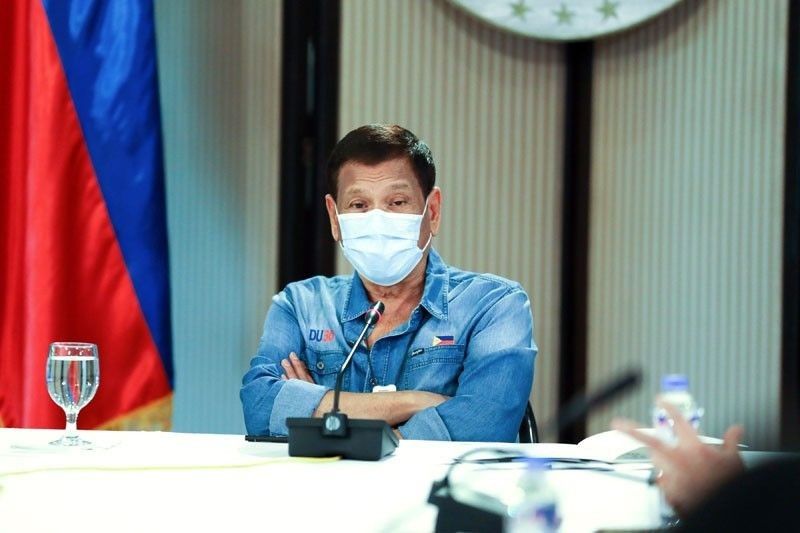 MANILA, Philippines — President Duterte promised a cash grant of P5,000 for each family displaced by Typhoon Odette and said he would work through Christmas to ensure its distribution.
"I will work even on Christmas. I won't celebrate New Year. I will really go out," Duterte said during his visit to typhoon victims in Puerto Princesa City, Palawan two days before Christmas.
The President said the military and the police would also refrain from taking holidays to ensure the orderly distribution of grants.
He said he hopes the cash assistance – amounting to P5,000 per family – would reach the affected residents by Christmas.
"But if it does not arrive by Christmas, please give me some elbow room, but it will surely arrive within three days," Duterte said.
"I said we would be going overtime. The government will not be closed even during Christmas. I told them (government workers) to make a sacrifice given that we had so many Christmases already. This Christmas, let's give it to the people," he said in Filipino.
"So, we will work, including the military and the police. I told them to stay put so the distribution of aid will be orderly. Not that I don't have confidence in people, but just to have a little discipline and to ensure that everyone will receive aid from the government," the President said.
Earlier, he said the government slashed the budget of some of its projects to provide immediate relief to the victims of the typhoon.
Soon after distributing relief goods, Duterte's team flew to Cebu City where they led the distribution of food packs and financial assistance to typhoon victims at the Labangon Elementary School Gym.
Sen. Bong Go said these visits are important to the President so that the national government could respond more efficiently to the needs of victims on the ground through the representation of local leaders.
"The President has instructed the use of all government assets in order to help raise affected communities back on their feet," he said. – Rainier Allan Ronda, Catherine Talavera, Emmanuel Tupas, Paolo Romero, Ric Sapnu, Ramon Efren Lazaro, Ghio Ong