Moreno, Ong to file COC today
October 4, 2021 | 12:00am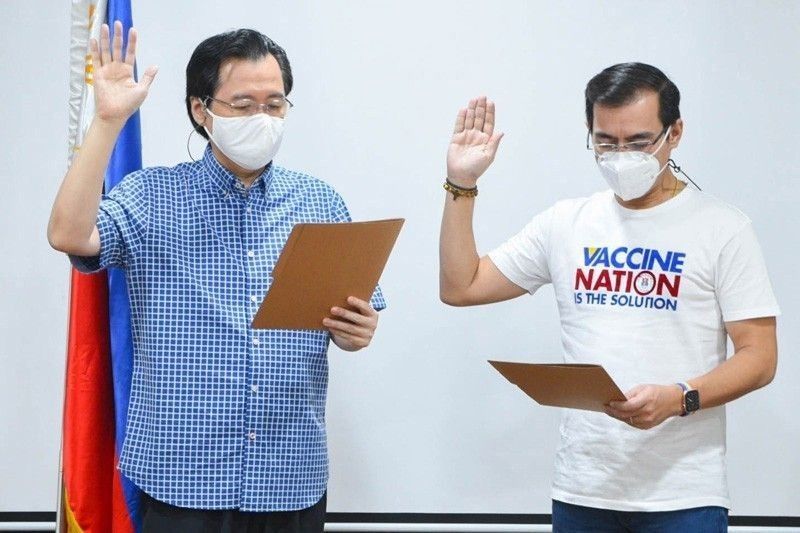 MANILA, Philippines — Manila Mayor Isko Moreno and running mate Dr. Willie Ong will file today their certificates of candidacy for president and vice president, respectively.
In a statement yesterday, Moreno's campaign team said the filing will coincide with the Feast of St. Francis of Assisi, the namesake of Moreno whose real name is Francisco Domagoso.
The date of filing also falls on the birthday of the late German Moreno, who hosted "That's Entertainment" where Moreno got his break as an actor. The mayor got his screen name from the entertainer.
Moreno, who grew up in the slums of Tondo in Manila and worked as a scavenger before his fortunes changed, shared St. Francis' "concern for the poor," his campaign team said in a statement.
He became a city councilor of Manila from 1998 until 2007, vice mayor from 2007 until 2016. He ran for the Senate in 2016 but lost. He won as Manila mayor in 2019.
Meanwhile, former senator Jinggoy Estrada, accompanied by his wife and daughter, filed yesterday his certificate of candidacy for the May 2022 senatorial race.
Estrada will be running under the Partido ng Masang Pilipino (PMP), the party founded by his father and former president Joseph Estrada.
While his brother, former senator JV Ejercito, is also gunning for the same position, Estrada does not see it as a problem saying, "there are 12 seats being fought for. I hope both of us will win."
"I think both of us deserve to be there. We only have the same blood running through our veins – the blood to serve our countrymen," he said partly in Filipino.
He said he has been a prolific senator with 600 bills authored during the 12 years he served at the Senate. Most of the bills he authored, he added, have been enacted into law that benefited many poor workers.
If elected again, Estrada said he would push for measures ensuring jobs for those who have lost employment during the pandemic. He added that he is running for a national post, instead of running for mayor in San Juan city, so he could serve a greater number of people.
Also filing her COC yesterday was Samira Gutoc, a former member of the Regional Assembly of the Autonomous Region in Muslim Mindanao (ARMM), in another attempt to gain a Senate seat under Aksyon Demokratiko.
She first made an attempt in the national race during the 2019 senatorial elections under the opposition coalition Otso Diretso.
Gutoc said she has been identified with the Liberal Party and is not ashamed of it, adding that she owed much of her political career to Vice President Leni Robredo.
Comelec spokesman James Jimenez reported that yesterday, only one aspirant filed COC for the presidency and none for the vice presidential race.
Four candidates filed their COC for senator and several groups for party-list.
Jimenez said only a few candidates filed COCs yesterday, but they expect a surge in the number of those who will be filing starting today.
"We expect the situation to change. More and more candidates will be filing their COC until the deadline on Friday," Jimenez said. – Mayen Jaymalin