Año: LGUs not forced to denounce CPP-NPA
December 14, 2020 | 12:00am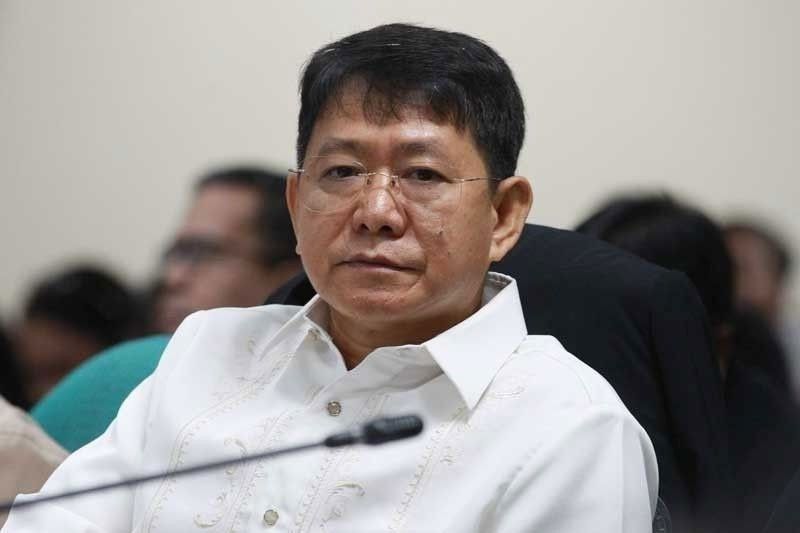 MANILA, Philippines — Local government executives are not being coerced by higher authorities to declare communist rebels as persona non grata in their respective localities, the Department of the Interior and Local Government (DILG) said yesterday.
Interior Secretary Eduardo Año refuted the claims aired by the Communist Party of the Philippines (CPP), particularly the accusation that budgets of local government units (LGUs) are under threat if such declarations are not issued by local chief executives.
"Please do not insult the intelligence of our local government officials," Año said in response.
"LGUs are not dumb and they cannot be dictated to do things against their will. The truth is they are aware and they have witnessed the deception of the CPP-NPA-NDF in their jurisdictions," he said in Filipino.
Last week, the DILG announced that a total of 1,546 LGUs nationwide declared the CPP, its armed wing – the New People's Army (NPA) and political front – the National Democratic Front (NDF) as persona non grata in their localities.
Following the announcement, the CPP accused the national government of forcing LGUs to pass declarations or else they would face budget denial.
Año called the CPP's allegations "preposterous."
He said the annual Internal Revenue Allotment (IRA) is released and downloaded automatically to local governments, as mandated by the Constitution.
In 2020 alone, more than P640 billion in funds were distributed without a single complaint from LGUs, the DILG chief said.
He also noted how LGUs received more funding this year through the Bayanihan to Heal as One Law and Bayanihan to Recover as One Law in response to the COVID-19 public health emergency.
Meanwhile, Defense Secretary Delfin Lorenzana is keen on removing the Makabayan bloc from Congress, saying that their presence in the House of Representatives strengthens the influence of the CPP on government affairs.
Lorenzana said that the Makabayan bloc – composed of sectoral group representatives earlier red-tagged by the National Task Force to End Local Communist Armed Conflict (NTF-ELCAC) – is illegal since they are supposed fronts for the CPP-NPA.
"That's one of the methods or ways they can be removed from Congress. You know their history – they haven't accomplished anything but criticize government. For as long as they're there, the CPP-NPA would grow stronger," he said in Filipino in an interview on dzBB.
Lorenzana said he told House Deputy Minority Leader Carlos Zarate of Bayan Muna party-list what he thought of them in the Makabayan bloc.
"I dared them, telling Congressman Zarate what I thought of their legal front. I told him if the 'legal' is fronting for an 'illegal,' like the NPA, it is illegal," he said.
Lorenzana said he was not engaged in red-tagging, but that the public should no longer turn a blind eye to the Leftist group's incapacity to denounce the terror activities of the CPP and its rebel groups.
"We're not red-tagging. If you're not among them (rebels), then denounce their terror activities. Instead of distancing themselves, they just kept silent. That means they're involved. We're turning a blind eye to their complicity," he said in Filipino.
Earlier this month, President Duterte identified some party-list groups as organized "legal fronts" of the CPP-NPA-NDF.