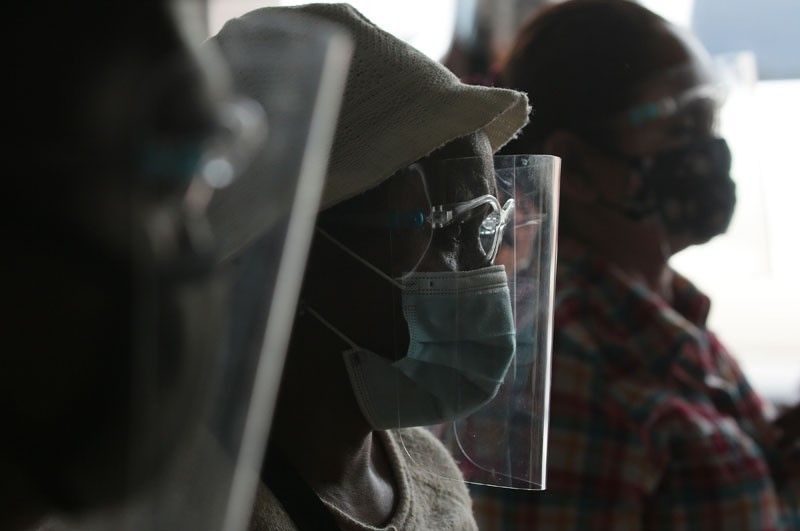 With 2,076 new cases reported by the DOH, the COVID-19 caseload has jumped to 429,864.
Michael Varcas
COVID-19 tally nears 430,000
MANILA, Philippines — The Philippines' tally of confirmed coronavirus cases is inching closer to the 430,000 mark, the Department of Health (DOH) said yesterday.
With 2,076 new cases reported by the DOH, the COVID-19 caseload has jumped to 429,864.
It said 92.7 percent or 398,624 of the total cases have recovered from the infection, with the latest recoveries at 10,579.
The active cases stand at 22,867, representing 5.3 percent of total cases, the DOH said. The greater bulk or 90.4 percent of the active cases are mild and asymptomatic, it added.
Quezon City posted the biggest number of new cases with 137, followed by Laguna with 122, Cavite with 103, Batangas with 96, and Angeles City in Pampanga with 79.
The DOH said an additional 40 deaths brought to 8,373 the total COVID-related fatalities. Mortalities account for 1.95 percent of cases.
Seven laboratories were unable to submit their data to the COVID-19 Data Repository System (CDRS) last Saturday.
Meanwhile, as of Nov. 27, the number of healthcare workers (HCWs) infected with COVID-19 reached 12,358 nationwide. The DOH said 97.5 percent or 12,043 of that number have already recovered, while 76 HCWs have died. There are 239 active cases among HCWs.
For returning overseas Filipinos (ROFs), 10,682 of the 638,306 total tested positive for COVID-19 – 6,706 of them are land-based, while 3,976 are sea-based.
The DOH said 10,354 ROFs have recovered, but 306 are still admitted in hospitals, while six have died.
A total of 634,191 ROFs have been released from quarantine facilities that sheltered them upon their return, it added.
Among foreign nationals staying in the country, the COVID-19 tally stands at 554.