Death penalty revival may affect Pinoys jailed abroad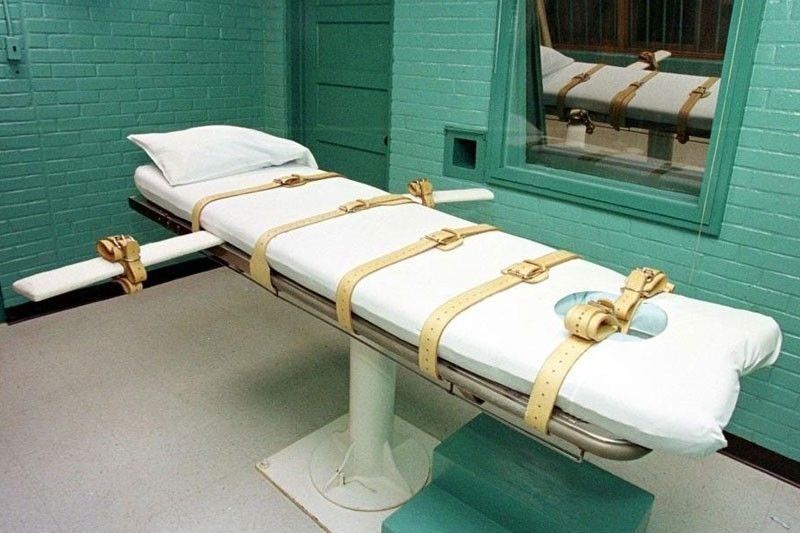 MANILA, Philippines — Albay Rep. Edcel Lagman yesterday expressed objection to the proposed reimposition of the death penalty in the country, warning of possible repercussions to the appeals for the commutation of the death sentence on Filipinos convicted abroad.
Lagman argued that the reimposition of capital punishment in the Philippines might affect the government's negotiations for Filipinos who are on death row in various countries.
He said the Philippines will lose moral ascendancy in negotiating for the lifting of the death sentences handed down on nearly 100 overseas Filipino workers (OFWs) worldwide should the government revive capital punishment as pushed by President Duterte in his fifth State of the Nation Address last Monday.
"The President's recommendation to the Congress to reimpose the death penalty aggravates his failure to disclose and discuss his administration's response to the COVID-19 pandemic which is a death sentence to countless Filipinos," he said in a statement.
He argued that there is no empirical data supporting death penalty as an effective deterrent to the commission of heinous crimes.
He said the proposal "exacerbates the culture of violence and its revival adds to the unabated extrajudicial killings consequent to the Duterte administration's deadly campaign against the drug menace."
"The death penalty cannot be prioritized over the long-delayed reforms in our flawed police, prosecutorial and judicial systems that make genuine justice illusory to the vast majority of our people," Lagman stressed.
"Capital punishment enforces punitive and retributory justice instead of promoting the modern and progressive concept of penology on restorative justice which aims to reform the convict and prepare his reintegration into society," he added.
Lastly, he reminded the government that the Philippines is a State Party to the International Covenant on Civil and Political Rights wherein among the country's commitments is to abolish the death penalty and not to reimpose it.
Only 37 countries are implementing death penalty "both in law and in practice" with China, Iran, Pakistan and South Africa accounting for 90 percent of executions.
Several senators have supported the call for the revival of the death penalty only for convicted drug lords.
Although she believes there would be intense debate, Sen. Cynthia Villar said there is no harm in trying to push for the death penalty.
Villar said the discussion on the death penalty should be limited to drug lords.
Sen. Ronald dela Rosa said that only high profile drug lords should be meted the death penalty to remove apprehensions that only poor offenders will be convicted and sentenced with capital punishment.
Sen. Richard Gordon, who is vocal on his opposition on the death penalty, maintained that he is ready to objectively lead the discussion as chairman of the Senate committee on justice. – Cecille Suerte Felipe