OWWA needs P2.5 billion for 45,000 returning OFWs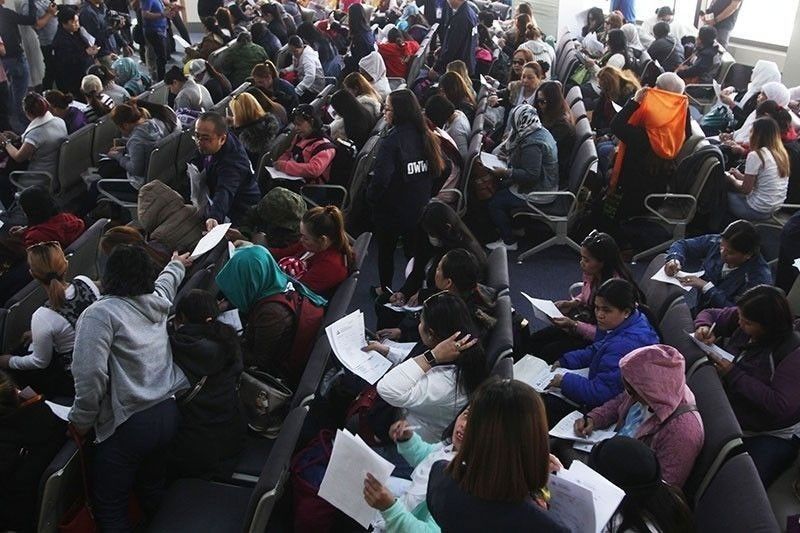 MANILA, Philippines — The Overseas Workers Welfare Administration (OWWA) needs P2.5 billion to provide accommodation and other assistance for 45,000 returning displaced overseas Filipino workers (OFWs).
OWWA chief Hans Cacdac said the agency is seeking additional funding from Congress so the agency could allocate its current trust funds to the post-lockdown program for OFWs who cannot immediately go back to their jobs overseas.
"We are not in the red, OWWA is financially healthy. But we want congressional assistance to augment our funds, which will surely be needed by the members after the lockdown," Cacdac said in a virtual press briefing yesterday.
He noted that the coronavirus disease 2019 (COVID-19) pandemic has resulted in the displacement of 25,000 Filipino crewmen and the return of 25,000 more until June.
"If the operations of the cruise ships will not resume until next year, what will our seafarers do, so we are praying for Congress to help us to spare the trust fund for reintegration, livelihood and skills upgrading investment," Cacdac pointed out.
He said the additional funding from Congress would be spent to pay for hotel accommodations, transportation and other assistance to the returning OFWs.
Since the imposition of the lockdown, OWWA has assisted 26,737 displaced OFWs. Of the number, close to 10,000 are now staying in different hotels in Metro Manila, he added.
For hotel accommodation alone, OWWA spent P311 million. Added to this is the P59 million for food and P9 million for transportation cost of bringing them back to their home provinces. Of the total expenditures, P180 million came from Congress and P200 million from OWWA's fund.
"We spent about P15,000 for the accommodation of each returning OFW," Cacdac said.
Cacdac said around 4,000 OFWs have undergone swab testing. OWWA, he added, hopes to complete the laboratory tests for the remaining 19,000 within the week. Results of the tests are expected to come out in four to five days.
The Department of Foreign Affairs (DFA) reported yesterday 17 new confirmed cases of COVID-19 among Filipinos abroad, bringing the total number to 2,195.
It also reported seven deaths from the Americas, Europe and Middle East. Only two recoveries were recorded.
"Based on the reports received today, the DFA confirms that Europe and Middle East remain as the hotspots of confirmed cases among our nationals abroad," the DFA said. "While most recoveries are reported in the Asia and Pacific at 239 cases, and most number of deaths at 142 in the Americas."
It added that 299 Filipino crewmembers of the MV Azura arrived from London at the Ninoy Aquino International Airport yesterday.
Meanwhile, Bangko Sentral ng Pilipinas Governor Benjamin Diokno is pushing the emergency hiring of at least two million Filipinos as part of a supplemental budget being readied to rebuild the economy. – Pia Lee-Brago, Lawrence Agcaoili