DOH: Target testing goals may not be met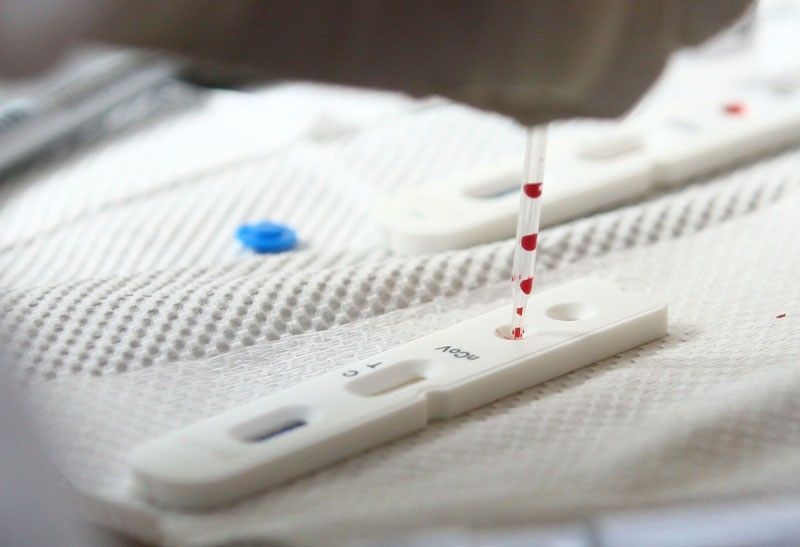 MANILA, Philippines — The Department of Health (DOH) will not be able to meet the target of conducting 8,000 tests daily for the coronavirus disease 2019 (COVID-19) by today.
"Our goal to conduct 8,000 tests per day, it should be on April 30. It seems we cannot meet it. We did our best but so many things happened this past week," said DOH Undersecretary Maria Rosario Vergeire in a press conference yesterday.
She cited the scaling down of laboratory operations at the Research Institute for Tropical Medicine (RITM) after 45 of its personnel got infected with the virus.
RITM is the country's premier laboratory for COVID-19 testing. It has a current testing capacity of 1,500 per day.
She noted that as of April 28, some 6,500 tests have been completed at the RITM and other sub-national laboratories of the DOH.
But Vergeire assured the public that the DOH is not giving up on its goal, especially since more laboratories are conducting tests.
Aside from this, she claimed the 3,000 US-made Cepheid GeneXpert cartridges arrived yesterday and these kits are expected to boost the country's testing capacity.
These test kits would be used at the Jose B. Lingad Memorial Regional Hospital in Pampanga, whose laboratory is now accepting COVID-19 specimens.
Vergeire added the testing laboratories opened by the Philippine Red Cross in Mandaluyong have also been strengthening the testing capacity.
"We won't adjust our target. But if we don't reach the target, we will strive (to increase the capacity in the coming days)," she maintained.
National Task Force against Coronavirus Disease (COVID-19) response chief implementer Carlito Galvez Jr. said on Tuesday the government is eyeing to conduct 20,000 to 30,000 COVID-19 tests per day by May 15 and 30, the scheduled end of the ECQ in Metro Manila and nearby provinces. – With Emmanuel Tupas, Jose Rodel Clapano