Recoveries rise to 654 as COVID-19 cases in Philippines hit 6,599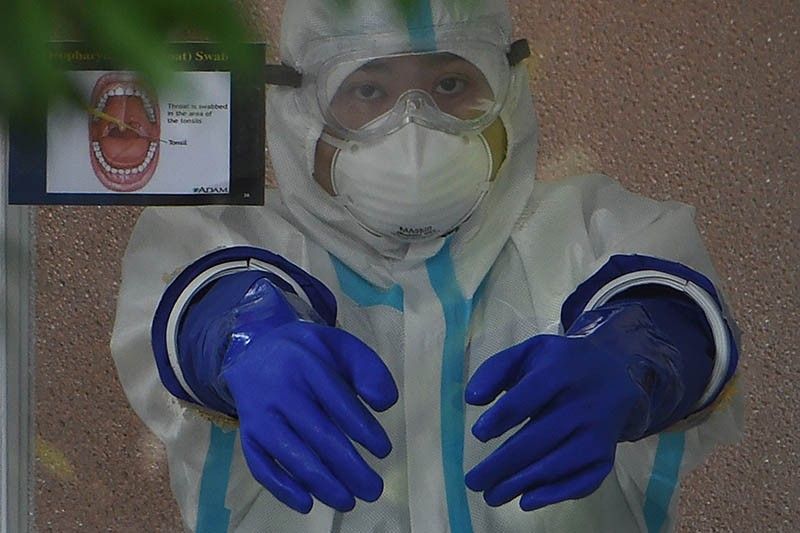 MANILA, Philippines (Update 1, 5:20 p.m.) — The Philippines confirmed 140 new coronavirus infections on Tuesday, taking the total number of cases in the archipelago to 6,599.
Cases continue to pile up even as the entire Luzon, including outbreak epicenter Metro Manila, entered the sixth week of enhanced community quarantine put in place to slow the spread of the contagion.
The Department of Health listed 41 more recoveries, pushing the total number of patients who survived the coronavirus disease to 654.
Nine more people died from the highly-contagious illness. The nation's death toll stood at 437 as of Tuesday.
The country's recorded infections are among the highest in Southeast Asia, behind Singapore and Indonesia. The city-state of Singapore—once hailed for its virus response—is now facing a second wave of coronavirus cases.
Health Undersecretary Maria Rosario Vergeire said expert analysis showed it now takes a little longer for the number of declared cases to double in number. What took three days for the number of infections to double now takes about five days to happen.
"But our aim is to make the doubling time 30 days," Vergeire said.
Sixty-nine percent of the nation's confirmed infections or 4,600 were detected in Metro Manila. Meanwhile, there are 1,464 cases in the rest of Luzon, 261 in Visayas and 160 in Mindanao. Some 114 cases are still up for validation.
A total of 58,072 individuals have been tested in the country since late January. Currently, there are 17 accredited testing centers nationwide.
The Luzon-wide lockdown is set to end on April 30 but President Rodrigo Duterte is yet to decide whether to prolong, lift or relax community quarantine.
The virus, which emerged in Wuhan, China late last year, has so far infected over 2.4 million people around the globe and killed 170,042.
Related video: