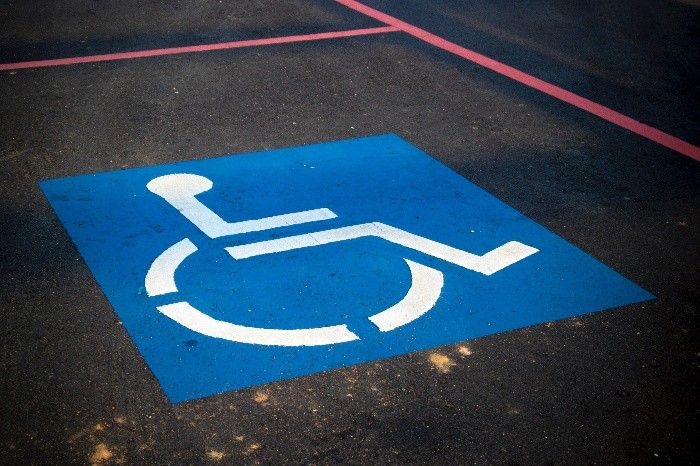 For the over one million persons with disability living in the Philippines, just having health insurance can make all the difference.
AbsolutVision via Unsplash
Long delays, spotty implementation deprive PWDs of PhilHealth benefits
MANILA, Philippines — Advocacy groups for persons-with-disabilities (PWDs) bemoaned the delay in the crafting of the implementing rules and regulations (IRR) of a provision in the Magna Carta for PWDs allowing for mandatory PhilHealth coverage.
Republic Act 11228 was signed by President Rodrigo Duterte on Feb. 22, 2019 and published in the Official Gazette on the same date. Consequently, its effectivity was supposedly implemented 15 days after this on March 9.
Sections on the IRR and effectivity of the republic act read:
SEC. 3. Implementing Rules and Regulations (IRR). – The PhilHealth, in consultation with the DOH, the DSWD, the DOLE, the NCDA, and the various national leagues of LGUs shall promulgate the IRR, within three (3) months upon the effectivity of this Act.

SEC. 5. Effectivity. – This Act shall take effect after fifteen (15) days from its publication in the Official Gazette or in a newspaper of general circulation.
Within this time frame, the IRR should have been published some time in the first week of June 2019.
Yet as the nation ushers in a new year, the IRR is nowhere to be found in any public domain, seven months past its original deadline.
"Lagi naman sagot sa amin ay wala pa ang IRR na hinihintay pa hanggang ngayon," Association of Empowered PWDs Philippines Inc. (AEPPI) secretary and head officer Shiela Laudato told Philstar.com in a text message.
"Wala pang linaw, sa totoo lang. Marami kaming tanong para diyan. Ano nga ba [hindi] pa sinasabi ng PhilHealth?"
RELATED: Joy Belmonte launches center for disabled kids
Although Laudato admitted that the feedback from her San Pedro, Laguna-based organization, which consists of 14 barangay chapters and over 700 members, were "not really complaints," she said the implementation of the law has been spotty without implementing guidelines.
"Wala pa pong [nakakakuha ng PhilHealth benefits] kasi laging sagot sa City Hall wala pang IRR," she said.
Discrepancies in implementation
Both the National Council for Disability Affairs (NCDA) and PhilHealth have not responded to requests for comment. PhilHealth has implied on its channels that the law is in effect and has seemingly operated as such.
"Ang mga PWD na self-earning at maari ng magpa-assess sa DSWD sa kanilang lugar para marehistro sa ilalim ng Indigent Program upang ma-isponsoran ng LGU," PhilHealth tweeted in response to one user asking about the process.
Ang mga PWD na self-earning at maari ng magpa-assess sa DSWD sa kanilang lugar para marehistro sa ilalim ng Indigent Program upang ma-isponsoran ng LGU.

Salamat
/rtc

— PhilHealth (@teamphilhealth) January 2, 2020
Yet, as of this writing, PhilHealth's online registration page shows no option to identify oneself as a PWD, nor does it accept LGU-issued PWD identification cards as a valid government-issued ID.
However, the registration page does accept certification from the National Council for the Welfare of Disabled Persons, which was the previous name of the NCDA before they were renamed in 2008 by virtue of Presidential Executive Order No. 709.
It also accepts Senior Citizens Cards, which largely provides many of the same benefits that PWD cards do.
Left behind
The aforementioned Republic Act amends the earlier PWD magna carta to provide for required PhilHealth coverage for the disabled.
Under the law, premium contributions for all people registered with disabilities will be paid for by the government, while contributions of PWDs in the formal economy will be shouldered equally by both their employers and the government.
The amended section to the Magna Carta reads:
"SEC. 20-A. Mandatory PhilHealth Coverage. – All persons with disability (PWDs) shall be automatically covered under the National Health Insurance Program (NHIP) of the Philippines Insurance Corporation (PhilHealth). Premium contributions for all PWDs shall be paid by the national government: Provided, That the premium contribution of PWD member in the formal economy shall be shared equally by their employers and the national government.
READ: PhilHealth sets special benefits for PWDs
For the over one million PWDs living in the Philippine, just having health insurance can make all the difference.
A 2018 study from the Philippine Institute of Development Science (PIDS) said that Filipino households with disabled children spend 15 percent of their income for health expenses every year.
"An average annual health-care expenditure of PWD [person with disability] children of P15,225.66 is a significantly huge burden for some of the PWD households, particularly those who fall below the poverty line," the PIDS study said.
"Around three-fourths of adult women with disabilities in San Remigio got sick during the past 12 months from the date of interview. However, only a small percentage of those who got sick (an average of 7.1%) have access to PhilHealth."
RELATED: ADB to support program enabling more disabled persons to work
"[Paano na iyung] PWDs working na may trabaho na? Mga indigent, sino mga kasama? Ano ang cover ng programa?" Laudato asked.
And despite recent government claims that many families were lifted out of poverty that same year, think tank Ibon Foundation in a 2019 report said that the working definition of "poverty" by the Philippine Statistics Authority severely underestimated the plight of Filipinos on the ground as they defined poverty as families "whose income fall below the poverty threshold."
"Poverty estimates according to this methodology are unbelievably low and unrealistic. The monthly poverty threshold is just P10,727 for a family of five. This is just around Php71 per person per day at Php50 for food needs and P21 for non-food needs," Ibon said in a report.
In effect without IRR
Philippine jurisprudence has reiterated the doctrine that every law has in its favor the presumption of validity, which contends that the mere absence of implementing rules does not invalidate the provisions of a law.
In the case of Securities and Exchange Commission v. Interport Resources Corp., et al. (G.R. No. 135808, 6 October 2008), the High Court ruled that "if men of common sense and reason can devise and provide the means, and all the instrumentalities necessary for its execution are within the reach of those intrusted therewith, a law will not be declared inoperative and ineffectual."
Despite the pronounced lack of mobility that many disabled people face, even just securing their right to mandatory PhilHealth coverage is a struggle.
"We call on the attention of Sec. Duque to hasten the release of the IRR of RA11228 to ensure that PWDs enjoy timely health services through their PhilHealth membership immediately", said Emer Rojas, president of PWD advocacy organization New Vois Association of the Philippines (NVAP), in a statement sent to Philstar.com.
"The release of the guidelines of RA11228 shall lessen the burden being experienced by PhilHealth offices as thousands of PWDs seek PhilHealth membership as mandated by the law," Rojas reasoned.
"[They] shall also ensure that only legitimate PWDs shall be accorded the PhilHealth membership as accorded by RA11228."
A matter of funding?
When the law was signed, then-PhilHealth Acting President and CEO Roy Ferrer said that the law depended on having a sufficient supplemental budget to fund its disbursements.
"Since the enactment of the law came at a time when the 2019 national budget has long been completed for submission to the president for approval, the necessary funds for its implementation will require a supplemental budget to be approved by Congress," he explained.
The National Health Insurance Program was allotted P67.4 billion in 2019 by the Department of Budget and Management (DBM). In 2020, the amount went up to P71.4 billion.
READ: Duterte approves 2020 national budget
DBM Secretary Benjamin Diokno said the increase was "an expression of the Duterte administration's commitment to achieve universal health coverage in the country."
As early as 2005, Executive Order No. 417 signed by then-President Gloria Macapagal-Arroyo stipulated that "the General Appropriations Act explicitly provides funding mechanisms for programs and projects of PWDs and their organizations from at least one percent (1%) of the total yearly budget of all National Government Agencies and instrumentalities including Government Financial Institutions and Government owned and controlled corporations."
Flimsy execution
The issue comes months after a House lawmaker encouraged establishment owners to confront whom they suspected to be fake PWDs trying to get discounts unfairly.
READ: Lawmaker bares PWD cards for sale racket
"Likewise, the guidelines shall also ensure that only legitimate PWDs shall enjoy the privileges of RA11228 thereby saving the government resources due to the leakages resulting from the confusion in its implementation," Rojas, a speech-impaired PWD himself, said.
Disability groups said this was unfair as it put the burden of proof on existing PWDs despite already being legally recognized as such by virtue of the very card being disputed.
PWDs said these issues are just a few among the many inefficiencies of disability legislation in the country that left them behind in many areas.
In an earlier phone call with Philstar.com, AEPPI President Daniel Evangelista said, "Mga disability laws namin, magaganda. Ang kulang is the execution at implementation. Hindi talaga ini-implement ng local executives natin. Walang ngipin ang mga laws natin para sa mga disabled."
For the disabled, the struggle for their rights continues as they're left in the dark on a provision that has long been signed into law.
"Ang IRR ng RA 11228 ay kasalukuyan pong binabalangkas," PhilHealth tweeted one user asking about the guidelines.
Ang IRR ng RA 11228 ay kasalukuyan pong binabalangkas

//pga

— PhilHealth (@teamphilhealth) January 8, 2020
"Para bang binigay lang pero wala naman laman. Masabi lang na may binibigay sa PWD but the fact [is] maraming batas pero nabibigay ba?" Laudato said.
READ: Groups say House reps' slamming of PWD card abuse exposes holes in disability legislation. Here's how