PHAP: Price control on medicine detrimental to patients
December 5, 2019 | 12:00am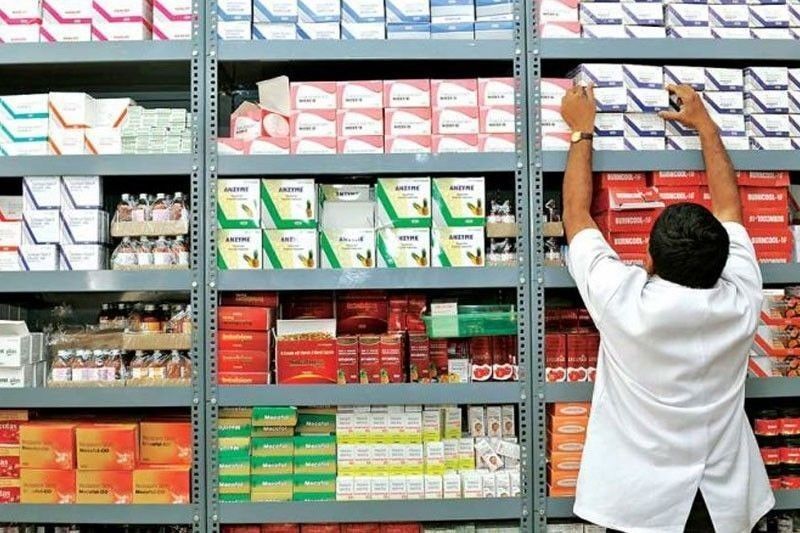 MANILA, Philippines — Imposing price controls on medicines will be detrimental to patients, pharmacists and drug stores, the Pharmaceutical and Healthcare Association of the Philippines (PHAP) said yesterday.
PHAP executive director Teodoro Padilla said having price ceilings on medicines would "kill small retailers and force manufacturers to reconsider plans to launch new medicine in the country."
"Drug companies may even withdraw existing products, hurting patients instead of helping them," Padilla said.
"Price control, while beneficial on the surface, has been found counterproductive and eventually withdrawn in other countries, including China. Other countries found that strong market competition trumps any price intervention," he added.
The PHAP issued the statement in reaction to a proposal of the Department of Health (DOH) to place 120 medicines under Maximum Drug Retail Price (MDRP).
The 120 medicines are for leading diseases and catastrophic conditions in the Philippines such as hypertension, diabetes, cardiovascular diseases, chronic lung diseases, neonatal diseases and cancer.
These medicines cover high cost treatments for chronic renal diseases, psoriasis and rheumatoid arthritis at the request of patient groups and medical societies.
Padilla said that when price control was imposed in 2009 under the first MDRP, the industry lost P11 billion, small retailers closed down or were sold to bigger chains and the targeted patients were not able to buy at all or at the right dosages.
"We have been asking for a meeting with our officials to explain that there is a better way, that our prices are comparable to ASEAN countries and that price control on medicines doesn't work. We hope we can explain our side before the government makes a decision on the proposed MRP," Padilla said.
He said that competition is robust in the industry with 350 manufacturers, 9,000 distributors and 23,000 retailers available, allowing the public to choose between branded and generic medicines.
Padilla said a viable solution is for the DOH to make available the cheapest medicines because of lower procurement cost from pharmaceutical companies.
This is made possible through bulk purchases by the government from pharmaceutical companies.
"Our prices under this arrangement are low, that medicine in government hospitals are priced at times at a fraction than those in the open market," he said.
PHAP has offered to help the government work out a system for this.
"We have been supportive of the efforts of the government to make medicine accessible to all. This one is doable and does away with government budgets in the long run. We are ready to be part of the solution," Padilla said.
Health Secretary Francisco Duque III has asked pharmaceutical companies to be sensitive to the needs of patients.
Duque said that "extremely expensive drugs are poverty converter" and this is the reason why the DOH wants to impose a price ceiling on the most costly, but most needed, medicines in the country.
"It is almost unconscionable for a country like ours, which is a middle income country where the prices of anti-cancer drug, for instance, are higher than in countries much richer than us," Duque said.
He said the Philippine market is huge and such pronouncements by the PHAP are intended to protect their profit.
Duque said that while PHAP is making efforts to bring down the prices of medicine, it does not have control over the pricing in hospitals, pharmacies, retailers and distributors.
"That's why there is no other choice except MDRP because this will address the pricing structure throughout the supply chain," he said.