Palace defends purchase of P2-B jet for Duterte
October 9, 2019 | 12:00am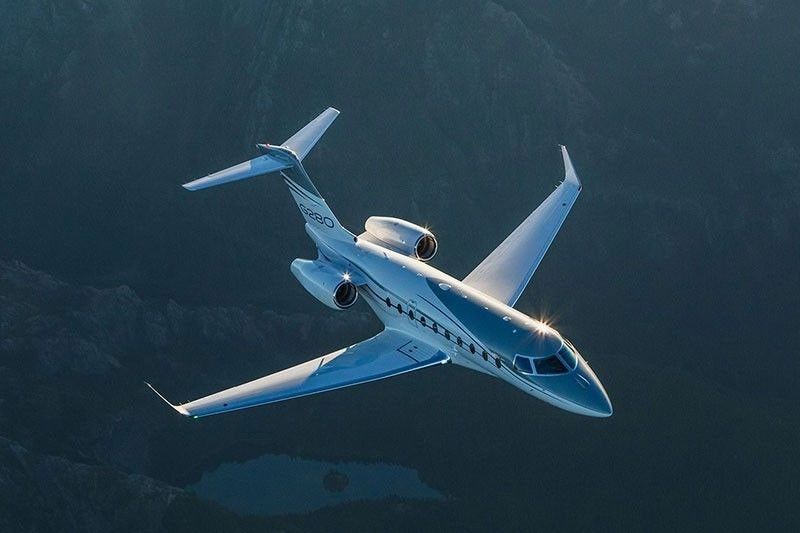 MANILA, Philippines — Malacañang yesterday defended the defense department's plan to buy a jet and transport aircraft for the President and senior military officials, saying the air assets are needed in times of crisis.
The Department of National Defense (DND) has confirmed it is acquiring a C295 transport aircraft and a G280 twin-engine command and control jet from the United States.
DND spokesman Arsenio Andolong said the P2-billion G280 jet could carry the President, defense secretary and senior military leaders and would be used for command and control functions.
The C-295 plane, meanwhile, will be used for transport and maritime missions. The C-295 is expected to be delivered this year while the G280 may be turned over to the Philippine military in 2020. Critics slammed the plan to acquire the air assets.
Activist Renato Reyes Jr. said the Duterte administration is spending huge sums for the comfort of officials while ordinary Filipinos are experiencing hardships due to what he called a "transport crisis."
"Duterte will have a new ride while Filipinos are left stranded without any means of quality mass transport," said Danilo Ramos, chairman of the militant group Kilusang Magbubukid ng Pilipinas.
Presidential spokesman Salvador Panelo justified the acquisition of the two air assets, saying they would enable security forces to respond to crisis situations.
"It's not for comfort... in times of crisis, you need them. When you say crisis, then there is necessity. If it's a necessity, how can you claim it's a waste of money?" Panelo said.
"The President is so frugal. He doesn't spend unless necessary," he added.
Based on the aircraft's specs, Duterte's next airborne ride will have an aerodynamic design, a spacious cabin, a tip-to-tip wing, t-tail and high-thrust engines that can increase the aircraft's range and speed, a flight deck with state-of-the-art flight and navigation systems and equipped with auto-throttle and auto-braking for aircraft control and handling.
Asked if the Duterte administration is now open to the idea of purchasing aircraft and military equipment again from the US, Panelo replied: "Since we started one, that will be the logical consequence." – With Rhodina Villanueva