Filipino farmers are finding it hard to grow ube, study explains why
September 24, 2019 | 9:00pm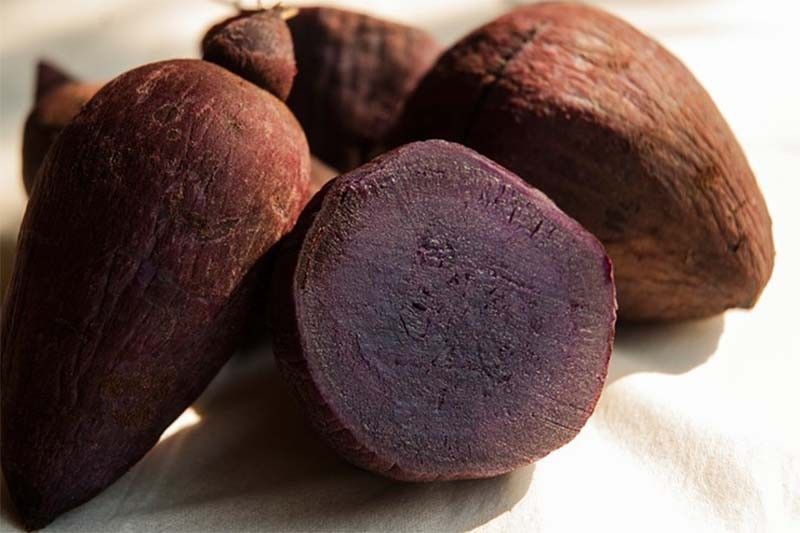 MANILA, Philippines— Social media was abuzz Monday after Good Shepherd said its famous delicacy, the purple ube jam, is now sporting a new look with the usage of white ube.
Good Shepherd said that its farmers are having difficulty to grow purple yam due to the "changing climate" so it used white ube to replace purple yam instead.
READ: 'Changing climate': Good Shepherd's ube jam sports new look amid purple yam shortage
In view of this, Project GUHeat (Geospatial Assessment and Modelling of Urban Heat Islands in Philippine Cities) listed down reasons why there is a shortage of purple yam.
What are the possible reasons for purple yam shortage?
It said that the first one could be climate-related while the second reason could be related to the shading condition in its environment.
According to the project, run by Filipino researchers, dioscorea alata, also known as purple yam, ube and greater yam, is usually planted from March to May. This species of yam is native to Southeast Asia.
It cited that ube farms are mostly located in Baguio City, where Good Shepherd also hails. This city, according to the researchers, is exposed and is vulnerable to weather and climatic changes.
The Filipino researchers said that "it is important to note, that the raw ube tubers are also sourced from other areas in Benguet and from the different farmers groups throughout northern Luzon."
A case of change in temperature
"Although the species can survive in a wide range of temperature (around 15–35°C), its growth is sensitive to small variations in photoperiod and temperature. Changes in the planting date and high annual temperature variability may greatly affect the development of the crop, as reported by a study," Project GUHeat said.
"Temperature was reported to be increasing specially during the summer," it added.
The Filipino researchers conducted a temporal study which revealed that the "mean air temperature during March to May 1979 is only 21.3°C which is around 2 degrees lower than the one recorded in 2019 for the same months."
Alvin Baloloy, senior science research specialist, of Project GUHeat said they retrieved the air temperature data from National Centers for Environmental Prediction Climate Forecast System Reanalysis through Climate Engine's website.
"By filtering the dry months' air temperature, it was observed that it is gradually increasing from 1979 to 2018," Baloloy told Philstar.com.
"Project GUHeat utilizes both primary and secondary air temperature data to determine and characterize its effect in the development of urban heat islands, including Baguio City as one of its seven priority sites," he added.
The impact of less vegetation
Meanwhile, the group of researchers said that purple yam also grows best in "partially to fully-shaded conditions."
According to Project GUHeat, lesser trees and removal of coexisting vegetation that provides natural shade may cause lesser yam production. This particularly occurs when yams are planted in an uncontrolled environment.
Other crops may experience low growth, too
While the farmers are struggling to grow purple yam, Baloloy said that higher temperature might also affect other tubers like sweet potatoes. He said tubers can grow well in soil with poor nutrients but not in areas with varying photoperiod and temperature.
"Different crops may react differently to extreme weather variability," the science research specialist said.
How to avoid crop shortage?
Baloloy said mitigating the lack of supply of the crops requires a comprehensive action plan of the people and its local government.
He suggested addressing the less vegetated areas, higher rate of urbanization, land cover conversion and carbon footprint reduction, among others.
"An ongoing study of Project GUHeat confirmed that increasing the built-up surfaces will lessen the vegetated areas and thus will result to higher land surface temperature in Baguio City," Baloloy shared with Philstar.com.
"Increasing temperature trend in Baguio City will continue unless effective actions will be undertaken both in the local and national level," he added.
Project GUHeat aims to assess the development of urban heat islands in rapidly urbanizing and highly urbanized cities in the Philippines.
It also develops models for estimating land surface temperatures and predicting urban heat islands.
This project is led by Ariel Blanco, associate professor of the University of the Philippines Diliman Department of Geodetic Engineering.
The program is funded by the Innovation Council Philippine Council for Industry, Energy and Emerging Technology Research and Development of Department of Science and Technology. It is implemented by the UP Training Center for Applied Geodesy and Photogrammetry.