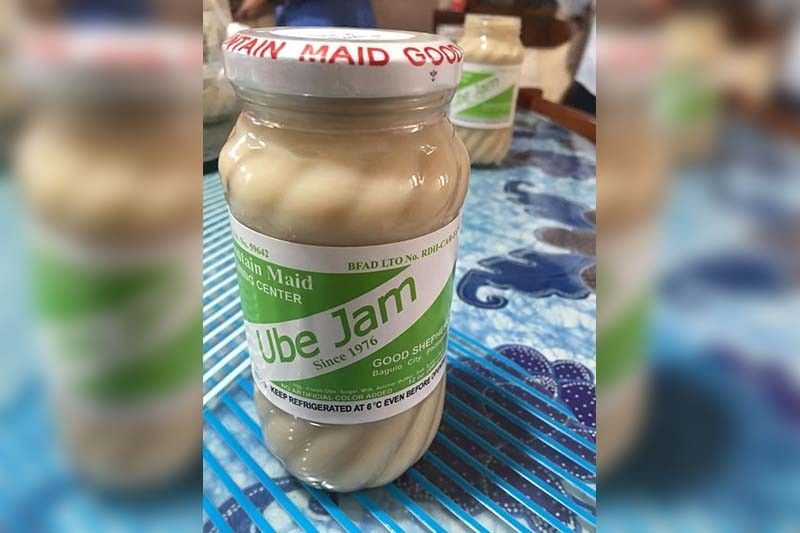 Ube farmers are struggling to grow purple yam due to climate change which prompted Good Shepherd to sell "white ube jam."
Religious of the Good Shepherd, Philippines-Japan/Facebook
'Changing climate': Good Shepherd's ube jam sports new look amid purple yam shortage
MANILA, Philippines — The Good Shepherd congregation on Monday said it is now selling white ube jam as a substitute to the famous Baguio delicacy, purple ube jam.
This as the ube farmers struggle to grow purple yams. The congregation is known for its ube jam which started in 1976.
"Due to changing climate, our ube farmers are having difficulty growing ube. It has been our struggle in the recent years to find a stable supply. And in the past weeks there were none. Those of you who went to Baguio know this," the convent said in a Facebook post.
"Now our ube jam sports a new look. Yes it is Ube Jam. From white ube. Yes there is such thing. And it is the available supply at the moment, it added.
The convent assured that the white ube jam "is just as good as the purple one."
Due to the purple yam shortage, Good Shepherd asked the public to care for the environment.
"Now let's all do our share in caring for the earth and calling for climate justice. And let's do this not only because we love Ube Jam but because we #CareForOurCommonHome," the congregation said.
Good Shepherd also called for continued support for their products since their earning helps fund the college education of the Cordillera youth.
On the other hand, its Tagaytay products support the program for women and girls in crisis including those who are abused, trafficked and prostituted.
Aside from the lack of purple yam, Good Shepherd said it is also short on laborers.
It is calling on young single women to help in their mission.
The congregation also runs shelters for survivors of various abuses and violence in the country.
It said that it is currently present in more than 70 countries and have 21 mission communities in the Philippines.
"We are not only short of raw purple ube. We are also so much wanting of more young single women, who can generously and courageously dedicate themselves in the mission of Jesus the Good Shepherd... I'm not sure if climate change has something to do with this…but I do hope 11 years to save the earth from tipping point, can put young women's vocation discernment into perspective," the congregation said.
"Ube Jam is a testimony to our desire to alleviate young people from poverty through education. We do hope that the sweetness of this jam may go beyond your taste buds and bring your heart to a mission that cares for women, children and yes...dear Mother earth," it added.