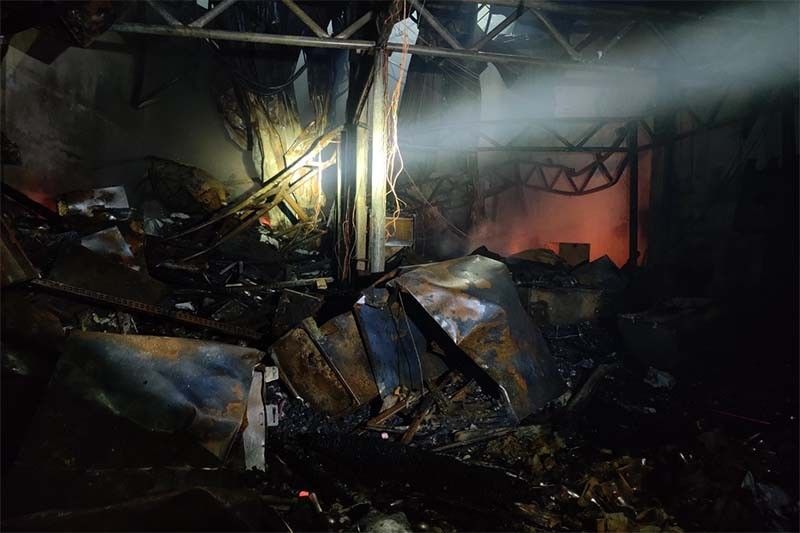 This Sept. 20, 2019 image shows the aftermath of the massive fire in Male, Maldives.
Maldives Airport Rescue and Firefighting Service
7 Filipinos affected by Maldives fire now safe, DFA says
(Philstar.com) - September 22, 2019 - 12:20pm
MANILA, Philippines — The Department of Foreign Affairs, through the Philippine Embassy in Bangladesh, on Sunday said that the seven Filipinos residing in the buildings engulfed by the massive fire in Malé, Maldives were all reported safe.
The Philippine Embassy in Bangladesh has jurisdiction over Maldives.
The blaze broke out Friday evening in the capital city of Maldives' Henveiru ward. It lasted for more than 10 hours and displaced over a hundred residents.
The Airport Rescue and Firefighting service of Maldives with the assistance of Maldives National Defence Force. Maldivian Red Crescent and National Disaster Management Authority and Maldives Police Services deployed their personnel to control the fire and rescue civilians.
The Maldives state agencies vowed to help the surrounding communities in case any emergency arises.
For his part, Ambassador to Bangladesh Vicente Vivencio Bandillo said that the Philippine Consulate in Male is closely monitoring the aftermath of the fire. — Rosette Adel