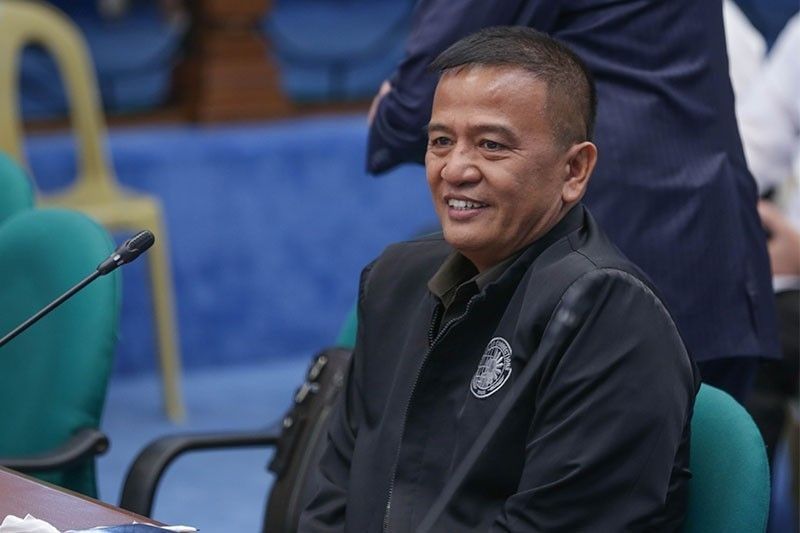 In this Sept. 2, 2019 photo, then-Bureau of Corrections chief Nicanor Faeldon attends the Senate Blue Ribbon Committee hearing on the Good Conduct Time Allowance law.
The STAR/Mong Pintolo
Duterte says Faeldon has a new private sector job
MANILA, Philippines — Dismissed corrections chief Nicanor Faeldon is not returning to government service as he has found a new job in a private firm, President Rodrigo Duterte said Tuesday.
Asked by a reporter if he would reappoint Faeldon, the president said: "Hindi na siguro. May tumanggap na sa kanya private corporation (Maybe not. A private corporation has hired him)."
He did not elaborate on Faeldon's new job.
READ: Palace says it is possible Faeldon had no clue about corrupt practices in BuCor
Duterte fired Faeldon for disobeying his order not to release heinous crime convicts who exhibited good conduct. Despite his decision, the president said he still believes that the dismissed corrections chief is an "upright man."
In an interview with GMA News over the weekend, Duterte said he would no longer appoint Faeldon to another post because "he has had enough of controversies in the last few years."
READ: Duterte says he won't appoint Faeldon to another government post