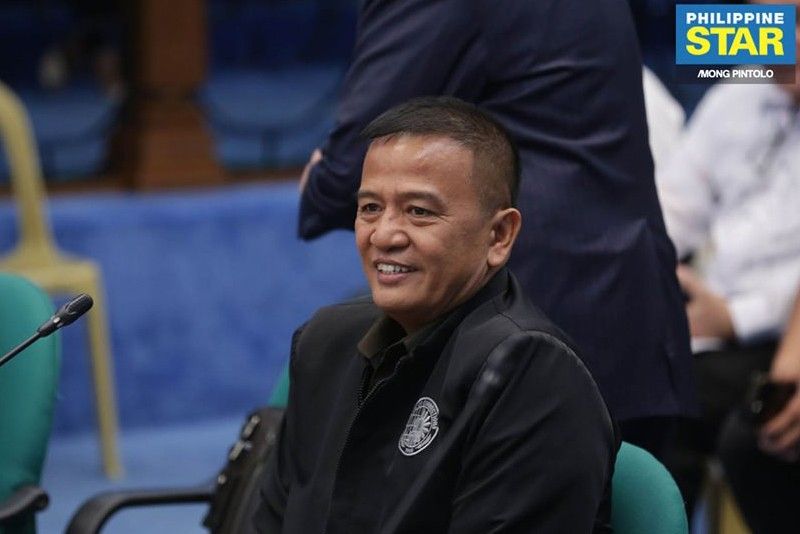 "I can't remember ordering the release because I really don't distinguish cases of these PDLs (persons deprived of liberty)," the BuCor chief told Lacson.
File
LIVE: Senate probe on GCTA law, possible release of Antonio Sanchez – Day 2
MANILA, Philippines — A Senate panel is set to resume a joint hearing into the controversial implementation of Good Conduct Time Allowance and how convicted rapist and murderer Antonio Sanchez would have been released through the mechanism meant to reward prisoners for good behavior.
The joint hearing in aid of legislation will be led by Senate committee on Justice and Human Rights, chaired by Sen. Richard Gordon along with the Senate committees on Constitutional Amendments and Revision of Codes; Public Order and Dangerous Drugs; and Finance chaired by Senators. Francis "Kiko" Pangilinan, Ronald "Bato" Dela Rosa and Sonny Angara, respectively.
RELATED: Faeldon: No release order for Sanchez because I recalled it after signing
On Monday, the senators discussed the release of nearly 2,000 convicts of heinous crimes since a law expanding the GCTA under the Revised Penal Code was passed. Among those freed were three convicted for the rape-slay of Chiong sisters Marijoy and Jacqueline in Cebu in 1997.
They tackled the role of Bureau of Corrections Director General Nicanor Faeldon in these releases as well as proposed amendments to the GCTA law to specifically exclude those convicted for heinous crimes.
READ: Faeldon confirms release of 3 convicts in Chiong sisters' rape-slay
The senators also looked into the impending release of Sanchez, the former Calauan, Laguna mayor who was sentenced to seven life terms of up to 40 years of imprisonment for the rape and murder of University of the Philippines Los Baños student Eileen Sarmenta and the killing of her boyfriend Allan Gomez in 1993.
Reports that Sanchez may walk free after serving a little more than half of his sentence because of GCTA surfaced weeks prior to and prompted the Senate public inquiry.
RELATED: Senators bewildered by Faeldon's 'unfamiliarity' with own agency
Watch the hearing LIVE starting 10 a.m. on Tuesday, Sept. 3, 2019