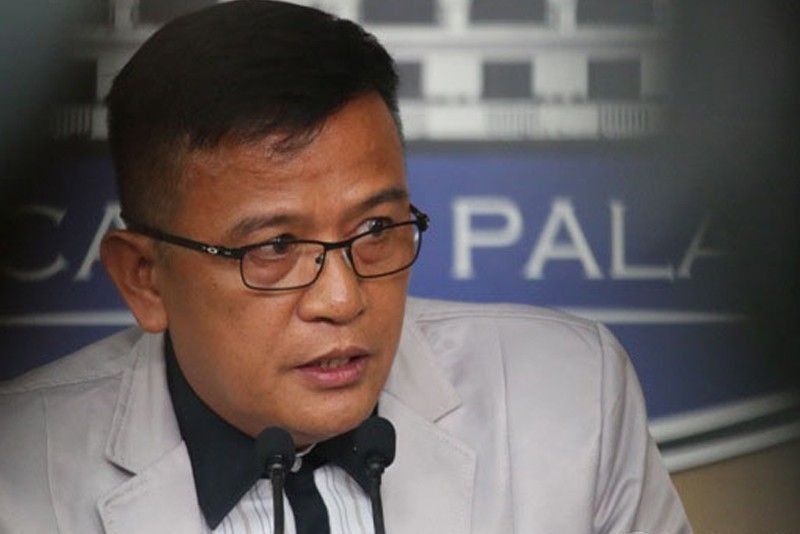 File photo shows Bureau of Corrections Director General Nicanor Faeldon. He attended the Senate probe into the provisions on inmates' good conduct and time allowances on Monday, September 2.
File photo
Faeldon: No release order for Sanchez because I recalled it after signing
MANILA, Philippines — Bureau of Corrections Director General Nicanor Faeldon admitted signing the "memorandum of release" of convicted rapist and murderer Antonio Sanchez, but stressed that he had put it on hold.
During the Senate's legislative inquiry into law provisions on inmates' Good Conduct and Time Allowance, Sen. Panfilo Lacson showed the document entitled "Release Order of Antonio Sanchez."
Faeldon said that his signature was affixed on the "memorandum of release," a document that would start the process of release of any Person Deprived of Liberty.
"This is not a release order?" Lacson asked.
Faeldon insisted that it was not "because that release order, sir, was recalled by me."
He explained: "I signed that document, the memorandum of release but that's not the release order because after my office, it goes to several offices and finally it will go to the superintendent who issues the final release order of the PDL."
Faeldon maintained that there was a need to review Sanchez's GCTA so he "stopped it."
Lacson cited a provision of the document that orders the submission of report of compliance to the Office of the Director General of the Bureau of Corrections within five days of the actual date of release. He again asked if Faeldon would still insist that the document was not a release order.
Faeldon replied: "Sir, I have said there has been no release order because I recalled it...the process was not completed."
Chiong sister perpetrators released
Lacson pointed to another high-profile case of the rape-slay of Chiong sisters in 1997.
The senator asked Faeldon if Josman Aznar, Ariel Balansag and Alberto Caño—three of the seven men convicted for the rape-slay of Marijoy and Jacqueline Chiong—have been released.
"Then it's the same. The prior release order for Sanchez was just pre-empted due to public uproar, but in this case, this one got away," Lacson said in a mix of English and Filipino.
August 22 press conference
In a press conference last August 22, Faeldon said this of Sanchez's release: "At the first glance of his records here, he may not qualify for [Good Conduct Time Allowance] because he has many violations... more or less he may not qualify for that because of several violations."
Noting illegal drugs seized in Sanchez's "kubol" or cottage at the New Bilibid Prison, Faeldon said that the former mayor may even be deemed disqualified.
He also said that Sanchez's papers for GCTA, at that time, was still up for review.
Faeldon said that they would even invite the Sarmenta family and the media when BuCor reviews Sanchez's case for GCTA.
"First of all, (Sanchez) has a lot of involvement in some not-so-good behavior. He may not be qualified, after all, that is really the probability," Faeldon said in Filipino.
"He may not be qualified to go home today or in the next few months. It seems he will not be eligible immediately," he added.