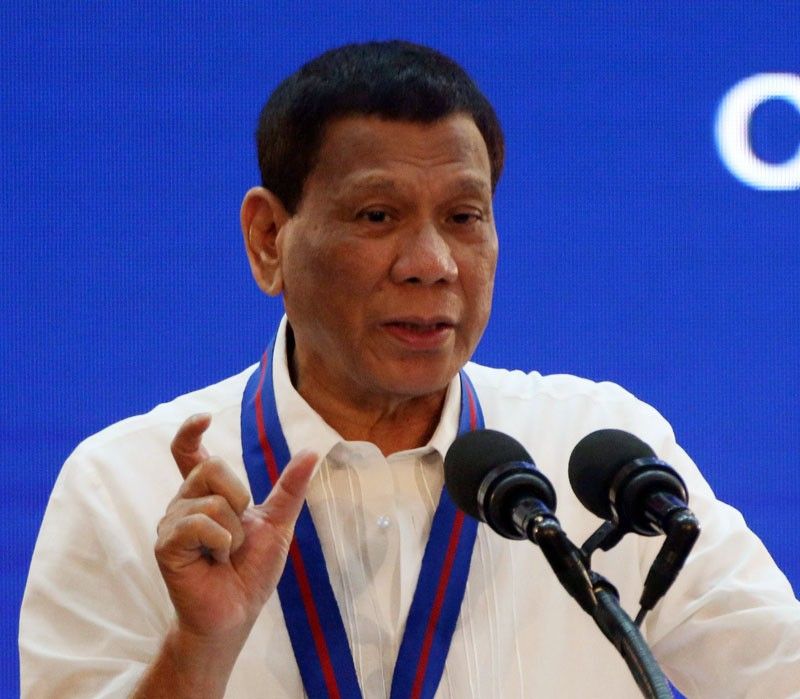 According to sources in the House, the President's budget proposal, officially known as national expenditure program, will include pork barrel allocations for 24 senators and 305 House members amounting
KJ Rosales
Duterte to submit P4.1-T 2020 budget next week
Jess Diaz
(The Philippine Star) - August 14, 2019 - 12:00am
MANILA, Philippines — President Duterte is scheduled to submit his proposed P4.1-trillion national budget for 2020 to the House of Representatives next Tuesday.
He will present his budget proposal through acting Budget Secretary Wendel Avisado, who earlier informed the House that the proposed outlay would be transmitted between this week and Tuesday next week.
But House appropriations committee chairman Davao City Rep. Isidro Ungab told reporters yesterday that the Department of Budget and Management (DBM) was still printing the budget.
"They cannot make it this week. They will most likely submit it on Tuesday, which is their constitutional deadline to do so, since Wednesday is a national holiday," he said.
Ungab was referring to the mandate of the Constitution for the President to present his annual budget proposal to Congress within 30 days from the convening of the legislature last July 22.
Last year, when Benjamin Diokno was budget secretary, Malacañang transmitted its proposed outlay for this year to the House a day after lawmakers convened.
Ungab said his committee would start scrutinizing the budget a day after it is submitted.
"After one or two hearings on general principles, on the macro-economic assumptions used by the administration in putting together the budget, we will go into simultaneous subcommittee work to expedite consideration of the budget proposal," he revealed.
He added that the target of Speaker Alan Peter Cayetano is for the House to approve the outlay on second reading before Congress goes on its first recess on Oct. 5.
According to sources in the House, the President's budget proposal, officially known as national expenditure program, will include pork barrel allocations for 24 senators and 305 House members amounting to a total of P35.3 billion.
Each congressman would have P100 million for his district or constituency in the case of a party-list representative, while each senator would have P200 million.
The DBM had requested lawmakers to submit their list of projects and programs so these could already be included in the budget proposal in compliance with a Supreme Court ruling on pork barrel funds.
Under the ruling, a senator or congressman could propose projects for funding while the legislature is still considering the budget. Post budget enactment intervention and meddling are prohibited.