Gov't bucks ILO probe of labor leaders' slay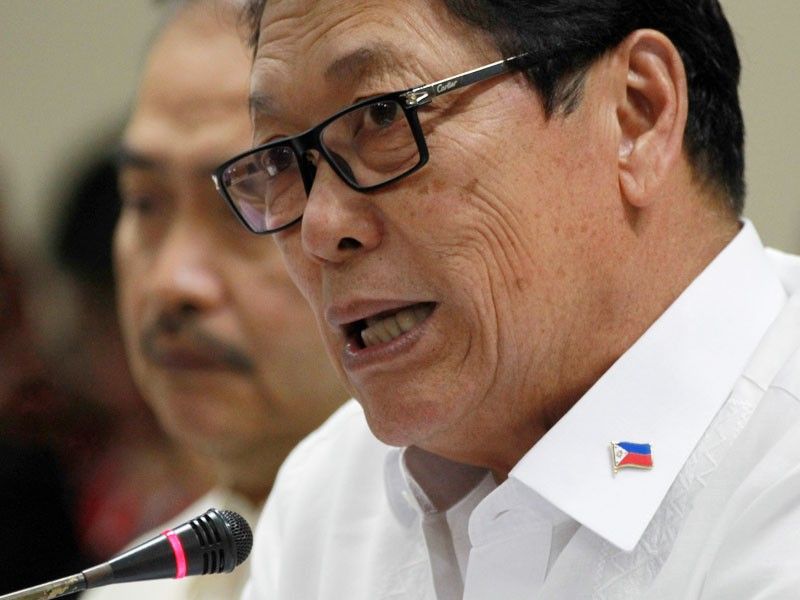 MANILA, Philippines — The government is opposed to allowing a high-level mission of the International Labor Organization (ILO) to investigate the killings of labor leaders in the Philippines, the Department of Labor and Employment (DOLE) said yesterday.
Labor Secretary Silvestre Bello III said he was against the possible ILO intervention into the reported killings of labor leaders and that it was the Philippines, not an international agency, that should conduct a probe.
"I told the ILO, it is not your business. It is our business. It is our obligation, now if you think we are sleeping on our investigation, that is another thing," Bello said.
An ILO high-level mission is reportedly planning to come to the Philippines in September to conduct an investigation into the alleged labor-related killings.
The latest casualty was labor union organizer Leonides Sequeña, who was gunned down last month in Tanza, Cavite by men aboard a motorcycle. His death, according to Bello, was not yet proven to be labor-related.
The labor chief said he has already asked the Department of Justice (DOJ) to look into Sequeña's killing and provided assistance to the family.
Last month, labor leaders from the Philippines reported during the 108th International Labor Conference in Geneva, Switzerland that 43 trade unionists have been killed under the present administration.
Bello said he has assured the ILO that the Philippine government will conduct its own investigation if they could provide a list of those labor leaders who were allegedly killed.
"I talked to them myself. Before you come here, give us the reason why you are coming here. If you want to investigate, I told them, we first have to investigate. And if you think that our investigation is not fair or in accordance with law then you can ask permission to come here," Bello pointed out.
According to Bello, the information they have on reported killings of labor leaders were only culled from newspaper reports.
"We will not allow any murder taking place without being investigated. Whether it is labor related or not," he added.
The International Trade Union Confederation (ITUC) previously included the Philippines among the top 10 worst countries for workers, which DOLE branded as an "unjust vilification" of the country.
Meanwhile, government workers' groups lamented how the administration was yet to fulfill the promise of better working conditions it made three years ago when President Duterte took the reins of government.
"Promises of increasing salaries of government workers and ending contractualization remain unfulfilled. This renders the President's pronouncements as mere election propaganda, or worse, an attempt to lull legitimate protests of public sector workers," claimed Santiago Dasmariñas, national president of government workers' union COURAGE.
Government employees, public school teachers and public health workers said three years have passed and yet they continue to face "economic hardship and increasing political harassment."