Second time's a charm: Francis Tolentino makes it to Senate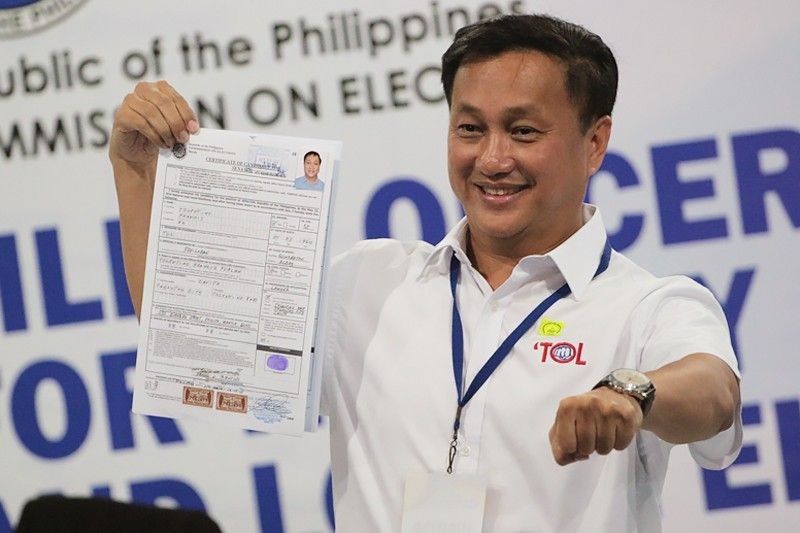 MANILA, Philippines — The backing of the most powerful man in the country proved to be helpful to Francis Tolentino as he finally snagged a seat in the upper chamber—three years after his failed Senate bid.
Tolentino, who is part of the ruling PDP-Laban and endorsed by administration-backed slate Hugpong ng Pagbabago, ranked ninth in the final and official results dominated by Senate aspirants allied with President Rodrigo Duterte. He garnered a total of 15,510,026 votes in the Commission on Elections' final tally.
He beat fellow administration-backed candidates Koko Pimentel at 10th place and Bong Revilla at 11th place, as well as re-electionist Sen. Nancy Binay who was at the edge of the winners' circle.
Clawing his way to Duterte's side
Tolentino enjoys the support of President Rodrigo Duterte, who appointed the former Metropolitan Manila Development Authority as his "political adviser" in 2017.
The chief executive, in one of Tolentino's political advertisements, appealed to the public to vote for Tolentino.
"If we're not prepared for calamities, we're doomed. That's why I appeal to you, vote for Tolentino. We need him," Duterte said in Filipino.
In 2016, he supported the presidential bid of the then-Davao City mayor after he had a falling out with the Liberal Party following a controversial sexy dance during one of the erstwhile ruling party's campaign rally.
2016 defeat
Tolentino, who ran as an independent candidate after being booted out from LP's slate in 2016, lost to 12th placer Sen. Leila de Lima, during his first attempt for a seat in the upper chamber.
Claiming he was cheated of the last spot, Tolentino filed an electoral protest against the now-detained De Lima. The former justice secretary won over him by a margin of 1.33 million votes.
In April, a month before the May 13 polls, the Senate Electoral Tribunal dismissed the electoral protest filed by Tolentino. — Gaea Katreena Cabico