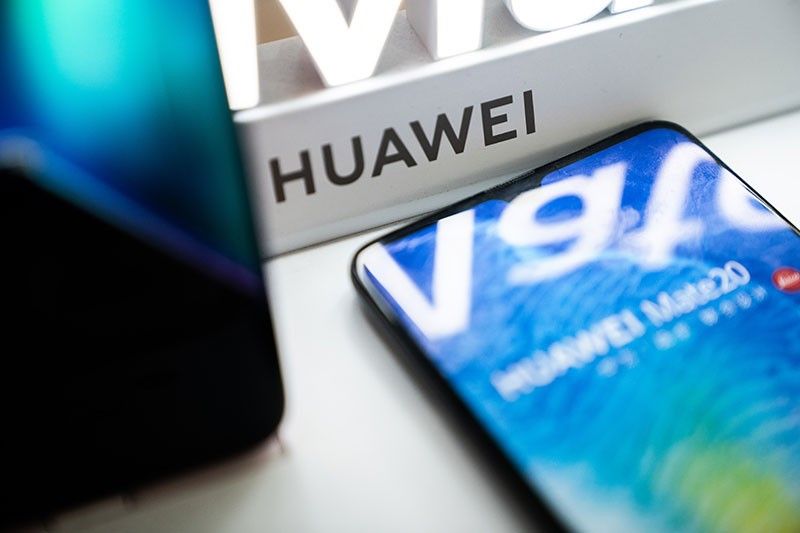 A Huawei logo is displayed at a retail store in Beijing on May 20, 2019. US internet giant Google, whose Android mobile operating system powers most of the world's smartphones, said it was beginning to cut ties with China's Huawei, which Washington considers a national security threat.
AFP/Fred Dufour
DND, NSA looking into Huawei ban — Palace
(Philstar.com) - May 21, 2019 - 3:50pm
MANILA, Philippines — President Rodrigo Duterte will wait for any recommendation from the Department of National Defense (DND) and the National Security Adviser (NSA) on the matter of Chinese telecom giant Huawei.
US President Donald Trump banned US companies from engaging with foreign companies believed to threaten their national security.
Following Trump's declaration amid a trade war with China, US internet giant Google, which powers Android mobile operating system, decided to cut ties with Huawei.
Presidential spokesperson Salvador Panelo said the concerned government agencies are looking into the Chinese telecom giant.
"I suppose the Department of National Defense, as well as the National Security Adviser. are studying that matter and the president will be waiting for whatever recommendation they have on that," Panelo said Tuesday.
Local telecom operators PLDT and Globe Telecom assured Filipino users that their Huawei devices "will continue to function normally" after the US ban.
PLDT and its subsidiary Smart said it will work with Huawei in addressing concerns for future software updates.
"In light of the recent trade ban of the United States government on Huawei products, PLDT and Smart Communications, Inc. wish to assure its customers who have availed of Huawei handsets and devices via its official channels that said products will continue to function normally on the PLDT-Smart network," PLDT said in a statement released Monday.
Globe Telecom, on the other hand, said it has received assurances from Huawei that it will continue to provide security updates to its device users using the network.
"We wish to assure our customers that the current situation at Huawei will not impact its network services," Globe said in a statement. — Patricia Lourdes Viray with reports from AFP