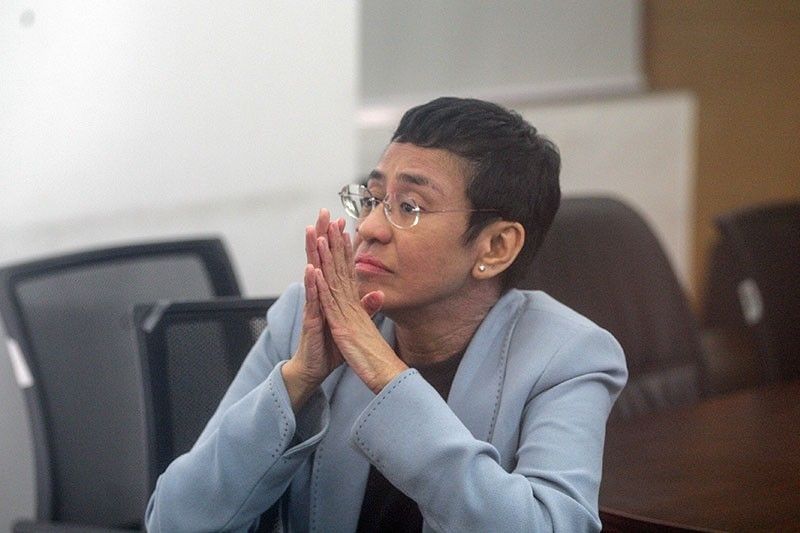 Rappler CEO Maria Ressa inside the National Bureau of Investigation in Manila on Thursday, February 14, 2019.
The STAR/Krizjohn Rosales
Rappler's Ressa among Time's '100 Most Influential'
MANILA, Philippines — TIME Magazine has named Rappler CEO and high-profile journalist Maria Ressa as one of the most influential people of 2019.
Edward Felsenthal, TIME CEO and editor-in-chief, said that this year's list of the 100 most influential people is "a community of hundreds of global leaders, many of whom support and challenge one another."
The veteran Filipino journalist joins American President Donald Trump, Chinese President Xi Jinping, Malaysian Prime Minister Mahatir Mohamad, New Zealand Prime Minister Jacinda Ardern on the list.
Also named as the 100 most influential people are music icons Taylor Swift and Lady Gaga and K-pop juggernaut pop act BTS.
Ressa's profile, penned by former US Secretary of State Madeleine Albright, read: "Around the world, a generation of authoritarian leaders is leading a concerted and intentional assault on truth, with serious consequences for journalists such as Maria who are committed to exposing corruption, documenting abuse and combating misinformation."
Ressa is facing a total of nine active cases before local courts, on charges of cyberlibel, anti-dummy law violation and securities and tax code violations. She has been arrested twice and had to post bail for eight times. The string of suits against her prompted calls for press freedom across the country.
READ: Foreign journos' mission finds 'increasing levels of intimidation' vs local press
The high-profile journalist said that she believes the charges against her and her news outfit are politically motivated, but the Palace has repeatedly distanced itself from the legal suits.
RELATED: Court defers Ressa's arraignment on cyberlibel charge
The magazine has also recognized Ressa along with other journalists as Person of the Year in 2018.
TIME referred to them as the "Guardians" and commended them "for taking great risks in pursuit of greater truths, for the imperfect but essential quest for facts that are central to civil discourse, for speaking up and for speaking out."