Duterte opposes medical marijuana legalization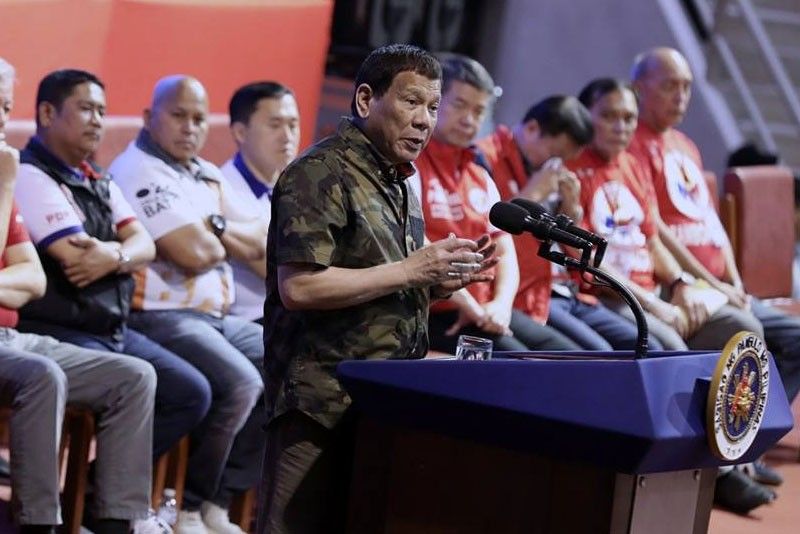 DAVAO CITY, Philippines — In yet another about face, President Duterte on Friday said he would not legalize marijuana in the country as it can be used for purposes other than the treatment of ailments.
He added that those involved in the narcotics trade can use the measure as an excuse to further expand their business.
"You must remember that heroin, cocaine and the derivatives are products of opium poppy plant. So matagal masyado magtama if at all talagang mabuang (So the effect is not instant if at all it can drive abusers mad)," Duterte said in a speech during the campaign rally of Partido Demokratiko Pilipino-Laban ng Bayan in Victorias City, Negros Occidental last Friday night.
"Marijuana. They are cultivated," he added.
The President also said considering marijuana as a medicinal drug is tantamount to condoning wrongdoing.
Duterte maintained that the legalization of marijuana would not happen during his administration.
"Sabihin medicinal. Lahat na lang mag-medicinal na. That would be an excuse. Hindi ako pumayag. (People claim it is medicinal. Everything is supposedly medicinal. That would be an excuse. I did not allow it)," the President said.
"Not in my time. Not in my time. Maybe some other... some other president maybe," he added.
Duterte admitted that he was clueless on marijuana research.
"I am ignorant of that kind of research, I must admit and I do not read it and I do not intend to legalize it," Duterte said.
The President's statement was a turnaround from his position last December when he said he was willing to sign a bill that would legalize marijuana for medical purposes but not for recreational use.
House Bill 6517 or the Philippine Compassionate Medical Cannabis Act, which seeks to legalize marijuana for medical purposes, is pending before the House of Representatives.
Last year the President joked that marijuana keeps him awake at long international summits. – With Christina Mendez