In less than two months, measles kills 203 in the Philippines
February 27, 2019 | 3:23pm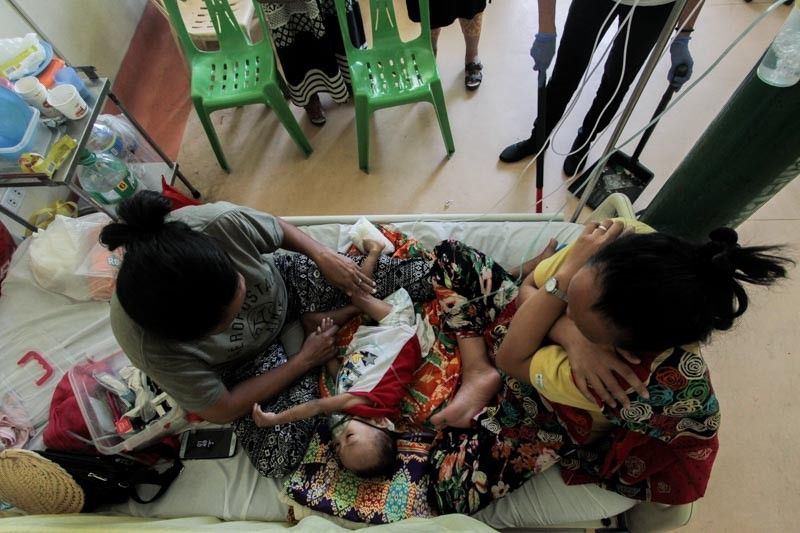 MANILA, Philippines — More than 12,000 people have contracted measles while over 200 have died due to the highly-contagious disease in nearly two months, according to the report of World Health Organization and the United Nations Children Fund.
Citing data from the Department of Health, the WHO and UNICEF noted there were 12,736 reported measles cases, including 203 deaths between January 1 to February 23. The latest figure is a significant increase compared to 2,789 cases and 25 deaths reported in the same period last year.
Most of those who contracted measles are children aged five years and below at 57 percent. Ten percent of the cases are between 6 to 15 years old, while 15 percent are between 16 and 30 years old.
Sixty-three percent of the cases were not vaccinated, the two UN agencies said in a report.
"The overall risk remains high because of a large number of unprotected children and adults," the report read.
Only 10.28 percent of the target population (760,790 out of the total target of 7,401,632) have been vaccinated against measles as of February 25.
Early in February, the DOH declared an outbreak of measles in Metro Manila, Central Luzon, CALABARZON, Western Visayas and Central Visayas.
Measles, a highly-contagious viral disease, can be transmitted by respiratory droplets and direct contact. Its complications include diarrhea, middle ear infection, pneumonia, encephalitis, malnutrition, blindness and may lead to death.
Authorities said vaccination rates in the Philippines have been declining for years but also pointed to the Dengvaxia controversy.
The mistrust stoked by a scare is blamed to have tainted the government's immunization programs, not only discrediting the anti-dengue vaccine but also casting doubt on other vaccines that could protect individuals from life-threatening diseases.
The WHO earlier cited vaccine skepticism, conflict and poor access to healthcare in some regions for a 50 percent increase in measles cases worldwide last year. — Gaea Katreena Cabico