DOH: Measles cases in Philippines climb to 4,300
February 11, 2019 | 11:30am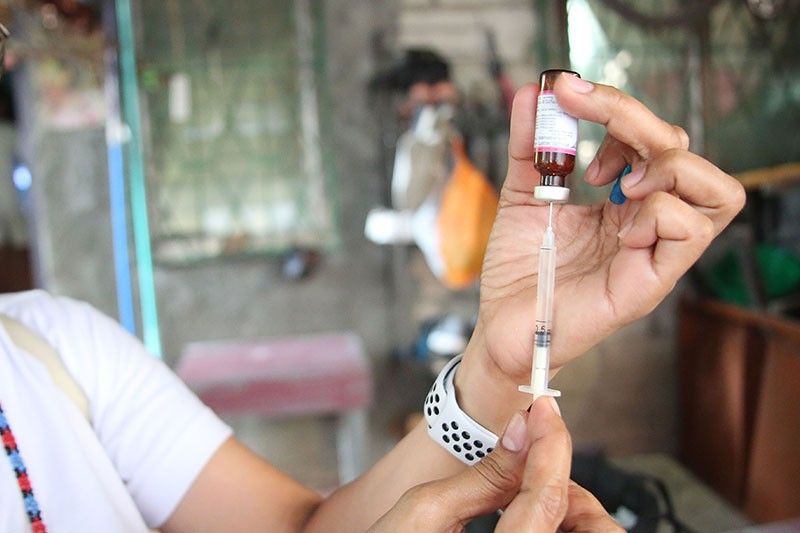 MANILA, Philippines — The number of people infected with measles rose to 4,300 as parts of the country grapple with an outbreak of the highly-contagious disease, the Department of Health said Monday.
Of these cases, 70 were confirmed fatalities, DOH spokesperson Enrique Domingo said in an interview on ANC's "Headstart."
Last week, the Health department declared measles outbreak in Metro Manila, other areas in Luzon, and Visayas.
Figure from the DOH Epidemilogy Bureau showed that the number of measles cases regions of Ilocos, Cagayan Valley, Central Luzon, CALABARZON, MIMAROPA and Bicol has shown an "increasing trend" as of January 26.
Domingo noted that children less than one year old are the usual fatalities.
"Of course, they are vulnerable. They don't have that immunization, that resistance yet against the illness," the DOH spokesperson said.
Measles is a highly-contagious respiratory disease caused by a virus. Its complications include diarrhea, middle ear infection, pneumonia, encephalitis, malnutrition, blindness and may lead to death.
The Dengvaxia controversy tainted the government's immunization programs, not only discrediting the anti-dengue vaccine but also casting doubt on other vaccines that could protect individuals from life-threatening diseases.
Spike in dengue cases
In the same interview, Domingo confirmed that there have been 2,132 dengue cases and 18 deaths in Central Visayas so far this year.
"This is very unusual for this time of the year. The changes in climate [have] been making dengue a year-long problem," he said.
Domingo said that "vector control" is the best protection against dengue after Dengvaxia has been pulled out from shelves in the Philippines due to the controversy.
"You just have to stop the mosquito from spreading. Every time it rains, every family should take care, make sure all water reservoirs are drained, that no clean water is there for mosquitoes to start multiplying then spreading the disease," he said. — Gaea Katreena Cabico