5 Abu Sayyaf surrender over cathedral attack
February 5, 2019 | 12:00am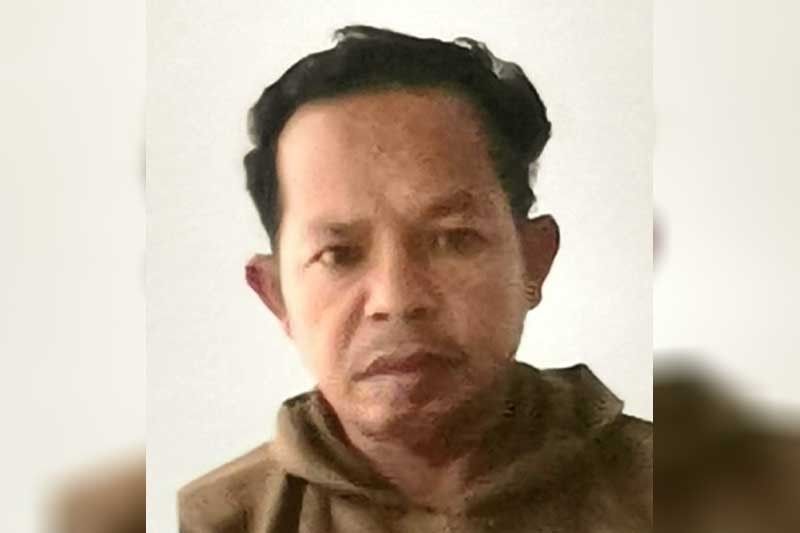 MANILA, Philippines — An Abu Sayyaf member believed to have planned the bombing of the Jolo cathedral and led the suicide bombers to their target has surrendered along with four others reportedly after intense pressure from police and military manhunt operations.
Philippine National Police (PNP) chief Director General Oscar Albayalde said yesterday Kammah Pae or Kamah surrendered to Army troops on Saturday, followed by his four companions later on the same day and on Sunday. Kamah is a member of the Abu Sayyaf's sub-group Ajang-Ajang.
The other four are Albaji Gadjali, his sons Kaisar and Rajan, and Salit Alih.
Albayalde said relentless police operations left Kamah and the others with no option but to turn themselves to authorities. Details of the surrender were not yet available.
"He was forced to surrender," Albayalde told a media briefing. "He probably didn't want to die during the military offensive."
Security forces killed three suspected Abu Sayyaf militants and suffered five fatalities in a firefight on Saturday in Patikul town in Sulu as troops pursued those behind the church attack.
Albayalde said Kammah denied involvement in the twin bombings at the Jolo cathedral that killed 23 people, including civilians and soldiers, but eyewitnesses' accounts showed he escorted the Indonesian couple.
Security forces also retrieved an improvised explosive device (IED) and components from his home, Albayalde added.
Even with the arrest of Kammah and the others, the investigation into the cathedral bombing is "far from over," he added.
Abu Sayyaf is a militant organization notorious for kidnappings and other acts of terror. It has pledged allegiance to Islamic State.
"There are more pieces of evidence that need to carefully examined," Albayalde said.
Before President Duterte suggested on Tuesday that the twin explosions may have been a suicide attack, military and police said the bombs within and outside the church appeared to have been detonated remotely.
A few days later, Interior and Local Government Secretary Eduardo Año said an Indonesian couple carried out the suicide attack with the help of the Abu Sayyaf.
That would be in line with a claim of responsibility by IS via its Amaq news agency.
Criminal charges
PNP spokesman Senior Superintendent Bernard Banac said 23 counts of murder and 95 counts of multiple frustrated murder and damage to property have been filed against Kamah, Gadjali father and sons, and Alih before the Sulu provincial prosecutor's office in Jolo.
"The five suspects belong to a group of 22 Abu Sayyaf personalities led by Hatib Hajad Sawadjaan that are believed responsible and conspired for the terrorist attack," Albayalde said at a press conference at Camp Crame.
Fourteen more suspects, including Sawadjaan, remain at large. At least four of those at large were identified as Makrim Habbisi, Barak Ingug, an alias Usman, and a certain Arab Puti.
Police earlier tagged Kamah as the one responsible for the explosions at the Our Lady of Mount Carmel cathedral on Jan. 27 that killed 23 people and wounded 95 others.
The latest fatality was Oscar Asares, 60, who died of his injuries last Saturday at the Zamboanga City Medical Center.
A raid on Kamah's house resulted in the recovery of an improvised explosive device and bomb components.
Senior Superintendent Edgar Monsalve, PNP Intelligence Group chief, said Kamah had been with the Abu Sayyaf since his teenage days, working under the tutelage of Sawadjaan.
The police official said Kamah was reportedly Sawadjaan's most trusted aide and liaison to other lawless groups.
Albayalde said one of the suspects' motives is to spark a conflict between Muslims and Christians.
"It has nothing to do with the BOL (Bangsamoro Organic Law). It's a plan of act of terror," he said.
By engaging in more terror acts, the group hopes to gain further notoriety and get funding support from the Middle East-based Islamic State, Albayalde said.
"They do this terror act to get funds from ISIS," Albayalde said.
He also said the cathedral bombing was in retaliation to the military offensives against the Abu Sayyaf.
Bombers' escort
A reconstruction of the events prior to the bombing indicated that Kamah had escorted two Indonesians around Sulu.
The unidentified couple, based on intelligence reports gathered by the police, arrived in Sulu on Jan. 21 on a pump boat from Lampinigan Island in Isabela City, Basilan.
The couple alighted in Sitio Bastiong in Barangay Langhub, Patikul where Kamah and Barak escorted them to Sawadjaan's forest hideout. The man had been in the country for a year while the woman just arrived a few days before the explosions.
The terror group had been planning the cathedral bombing for about a year, according to authorities.
Intelligence information also revealed the group's plan to fabricate an IED on Jan. 8 and get IED components from a warehouse in Jolo. The plan was abandoned for unknown reasons. Sawadjaan would later give the group funds for the cathedral bombing mission.
On Jan. 26 or a day before the bombings, the couple were spotted at around 5 p.m. in Barangay Latih, Patikul with nine other members of the group on a jeepney, and carrying black trolley bags. They disembarked in front of Suleco building in Jolo and were not seen for the rest of the day. – Michael Punongbayan, Cecille Suerte Felipe