DOH: It's time to talk about, address depression
January 17, 2019 | 1:56pm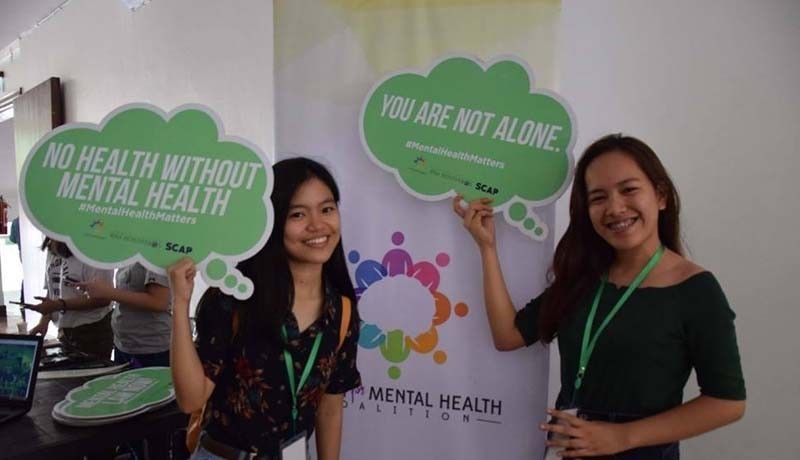 MANILA, Philippines — Depression is a serious health condition that needs to be talked about and addressed, the Department of Health reminded the public Thursday.
"In the Philippines, 3.3 million Filipinos suffer from depressive disorders, with suicide rates in 2.5 males and 1.7 males per 100,000," the DOH said in a statement issued a day after the apparent suicide of Razorback drummer Brian Velasco.
"We need to start talking about depression to end the stigma surrounding mental health because, when left unattended, it can lead to suicide," it also said.
We send our condolences to the family and friends of Mr. Brian Velasco.

Depression is a serious health issue and we need to start talking about this to end the stigma around it. pic.twitter.com/cNzZxOL0bE

— Department of Health (@officialdohgov) January 17, 2019
The DOH noted that, according to the World Health Organization, 800,000 people die each year due to suicide.
"To those in need of help, we have a 24-hour toll-free suicide prevention hotline. You can call (02)804-4673; 0917-5584673 or send an SMS to 2919 for Globe and TM subscribers," the Health department also said.
Mental health in the Philippines
The Philippines passed the Mental Health Act, which is meant to help protect the rights and welfare of people with mental health conditions, shift focus of care to the community and improve access to services, in June 2018.
The Palace, commenting on the passage of the law, said that the implementation of a mental health policy "will help neutralize the stigma attached to mental illness."
Sen. Risa Hontiveros, one of the authors of the bill, said then that the law will help provide mental health services to barangays and "integrate psychiatric and psychosocial and neurologic services in regional, provincial and tertiary hospitals, improve our mental healthcare facilities and promote mental health education in our schools and workplaces."
Awareness of mental health issues is not widespread in the Philippines, where conditions like depression is sometimes made fodder for jokes and insults.
In September 2018, mental health advocates called out video blogger Drew Olivar remarked that students of the University of the Philippines should kill themselves to thin their numbers. The comment had been addressed to UP students critical of the government.
"It is but just to demand that we give the topics suicide and self harm the appropriate seriousness and sobriety they deserve," Raymond John Naguit, national chairperson of Youth for Mental Health,said then. Youth for Mental Health was among the advocacy groups that pushed for passage of the Mental Health Act.
RELATED: Why suicide is not something to joke about
In 2017, comedian Joey De Leon was criticized online for commenting that depression is just "made up" and that depressed people only have themselves to blame. He apologized for the comment.
Velasco's death trended on social media because of fans and supporters extending their sympathies to the families, but also because of a reported video related to the death.
In its statement on Thursday, the Department of Health said that it is aware of the existence of the video. "We request for the public to stop sharing this tragic video and respect the family who are still grieving and in pain due to this unfortunate event," it said. — Jonathan de Santos