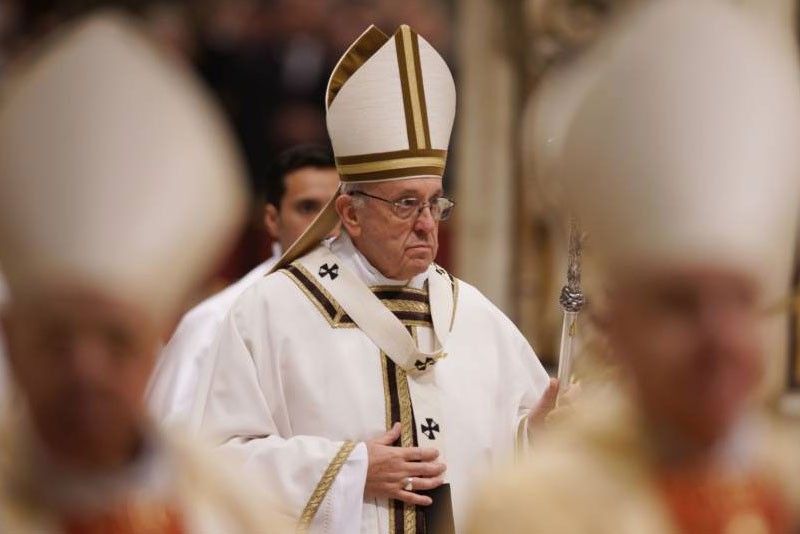 CBCP said Pope Francis has recognized that Bishop Alfredo Obviar lived the "Christian virtues in a heroic way."
AP, File
Pope Francis declares first Lucena bishop 'venerable,' moves a step closer to sainthood
MANILA, Philippines — Pope Francis issued a decree on Thursday declaring the first bishop of Lucena, Alfredo Obviar, a "venerable."
This means that the pope recognized that Obviar lived the "Christian virtues in a heroic way," according to CBCP News. This is the second step in the process of becoming a saint.
Obviar passed the first step in 2001 when the Congregation for the Causes of Saints granted the nihil obstat (nothing stands in the way), or permission to initiate the cause for Beatification and Canonization.
According to ABS-CBN News, Obviar was born in Lipa, Batangas, in 1889. He was the former Bishop of the Archdiocese of Lucena, in Quezon province. He founded the Missionary Catechists of St. Therese and died on Oct. 1, 1978.
According to the Catholic news outlet Eternal Word Television Network, after being declared venerable, a first miracle would have to be found and attributed to prayers made to the individual after their death.
The prayers are evidence of intercessory powers, according to EWTN. After the first miracle is approved, the venerable is then "beatified" and then is known as "blessed."

The final step is canonization when the second miracle is approved and the "blessed" is elevated to sainthood.
If Obviar would make it through the final step, he would be the third saint from the Philippines after Lorenzo Ruiz, who was canonized in 1987; and Pedro Calungsod, who was canonized in 2012.