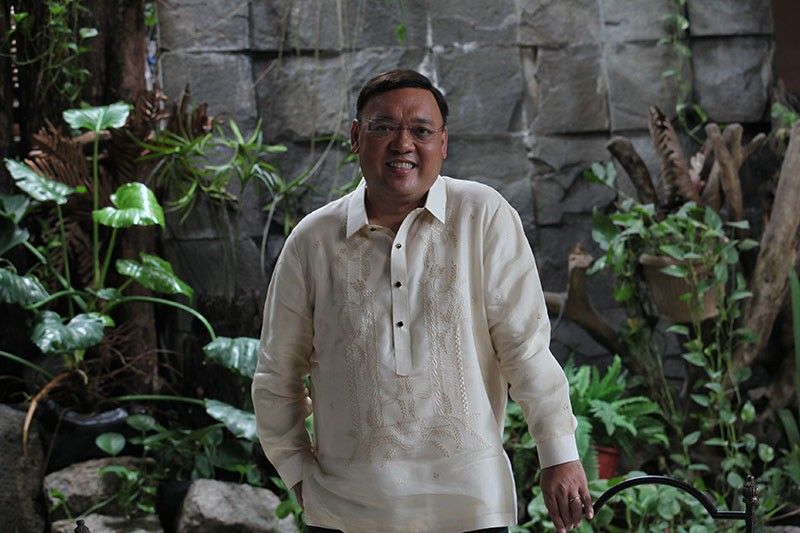 Presidential spokesperson Harry Roque after his press conference in Quezon City on Aug. 7, 2018, a day after he said he had joined Hugpong ng Pagbabago, the regional political party organized by the president's daughter and Davao City Mayor Sara Duterte.
The STAR/Michael Varcas
Roque goes on leave after being 'in the dark' about Duterte's whereabouts
MANILA, Philippines — Malacañang on Monday said presidential spokesperson Harry Roque will be on leave.
Roque was supposed to hold a press briefing at 11:30 a.m. on Monday but the Palace announced that he would be on leave starting today.
The Palace added that Roque would also skip the ASEAN Leader's gathering on Thursday, October 11. He was supposed to join Duterte's delegation to the gathering in Bali, Indonesia.
It said that Roque would take a personal trip abroad on Wednesday and would not hold any press briefings with the Malacañang Press Corps this week.
The presidential spokesman's leave of absence came amid President Rodrigo Duterte's offer for him to serve as the press secretary.
Duterte earlier discouraged Roque to run for the 2019 national elections, citing that he is not favored by the military.
Roque's leave of absence also came days after he and Special Assistant to the President Bong Go issued contradicting statements on the president's whereabouts.
Roque said Duterte was in Davao City last Saturday afternoon while Go announced that he is with the president in Hong Kong that day.
On Thursday, Roque dispelled rumors that Duterte was hospitalized or had health woes.
The president, however, confirmed that he went to Cardinal Santos Medical Center for some tests.
Duterte went to Hong Kong with his common-law wife Honeylet Avanceña and daughter Kitty to take a "rest" over the weekend.
Due to this, Roque last Friday said he is "inclined to believe that perhaps he is not in the position to continue his current function."
"I cannot be effective as a spokesperson unless I know everything about the president. Now, people think I lied, I'm telling the nation I did not, I did not know," Roque said Friday, referring to the hospitalization gaffe.
Meanwhile, Presidential Communications Operations Officer chief Martin Andanar confirmed that if the Palace is set to revive the Office of the Press Secretary to manage the state-run media outlets, Roque was offered to handle it.
"Yes, Harry Roque has been offered the job of the press secretary. He said he needs to think it over. We were trying to convince him not to run anymore by 2019 because we need him in the communications arm," Andanar was quoted in ANC's Headstart.
Roque has not yet commented regarding the press secretary post offer.