Comelec sets 25% ballot shading threshold for 2019
September 8, 2018 | 12:00am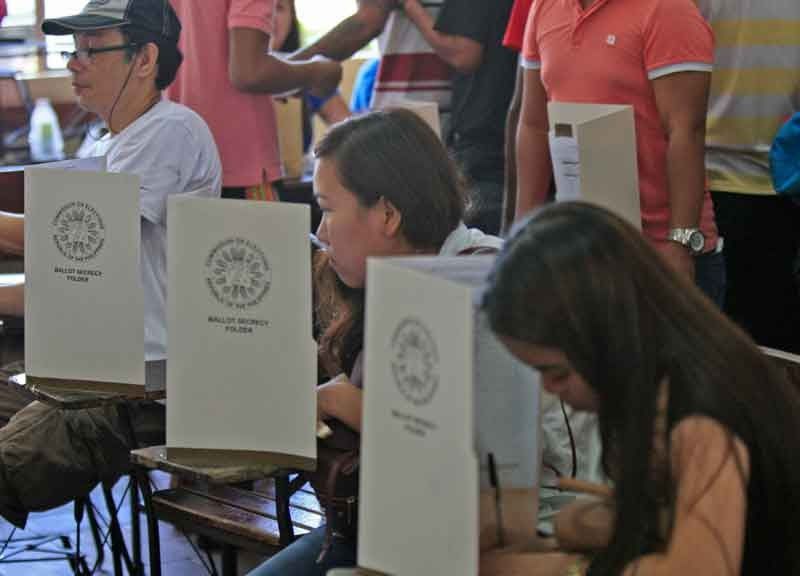 MANILA, Philippines — The Commission on Elections (Comelec) is standing by its position that just like in the 2016 presidential polls, the threshold for ballot oval shading for the midterm elections next year should be 25 percent.
Yesterday, the Comelec released Resolution No. 10419, promulgated last Sept. 5, stating that the threshold for the oval shading has been set at 25 percent to prevent disenfranchisement of voters.
The Comelec said the vote counting machines shall be calibrated to read as "valid votes" all marks that cover at least 25 percent, "when seen by naked eyes," of the oval for each candidate listed on the ballot.
It noted that such shading threshold will "guarantee that the votes are not wasted due to inadequate shading or that no accidental or unintended small marks are counted as votes."
This came as the Presidential Electoral Tribunal (PET) has not resolved the contentious issue of ballot shading threshold in the electoral protest case filed by former senator Ferdinand Marcos Jr. against Vice President Leni Robredo.
The case had resulted in the ongoing recount of votes coming from polling precincts being contested by Marcos, who argued that votes shaded by 50 percent should be counted as valid.
But for Robredo, PET must apply the 25-percent shading set by Comelec for the 2016 elections.
PET had sided with Marcos by upholding the 50 percent threshold but Robredo had filed a motion for reconsideration, which has remained unresolved.
In the resolution, the Comelec maintained that it is "endowed with constitutional power and authority to administer the country's elections and to decide all questions affecting elections."
The poll body added that it is mandated to provide "procedural rules that will afford litigants in automated election system an accessible, inexpensive and speedy remedy."
Mall registration
Meanwhile, with just three weeks left before the deadline for voter registration, the Comelec is reviving its registration project in shopping malls for senior citizens, people with disabilities (PWDs) and pregnant women.
In a statement, Comelec spokesman James Jimenez said these individuals no longer have to go to local Comelec offices in cities and municipalities to register for the 2019 elections.
He noted the poll body had authorized the holding of satellite registration in malls nationwide.
Jimenez said that with mall registration, "the process will become more convenient and accessible to a greater number of registrants."
Under the project, there will be express lanes to be provided for senior citizens, PWDs, pregnant women and other cases needing such accommodations.
The poll body also ordered the setting up of day care facilities during these activities for the benefit of women who care for small children.