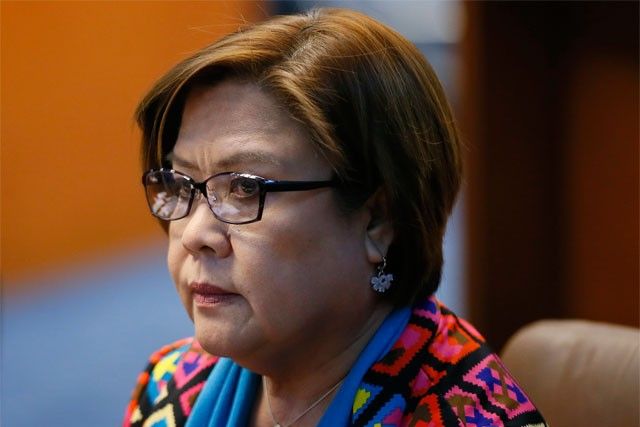 In filing Senate Bill 1860, De Lima said it is imperative that journalists should be provided with "adequate mandatory hazard pay and commensurate insurance."
The STAR/Geremy Pintolo, File
De Lima proposes hazard pay, additional insurance coverage for journalists
MANILA, Philippines — Sen. Leila de Lima on Monday sought the passage of a measure that would require media entities to give members of the press insurance coverage and hazard pay.
In filing Senate Bill 1860, De Lima said it is imperative that journalists should be provided with "adequate mandatory hazard pay and commensurate insurance."
The chair of the Senate committee on social justice, welfare and rural development proposed that journalists and other media practitioners deployed in "difficult, strife-torn and embattled areas" should be compensated with hazard pay equivalent to at least 25 percent of their gross monthly salary for the duration of such deployment.
Under the measure, the proposed hazard pay shall not be subjected to tax.
It also mandates additional insurance benefits such as disability (P350,000) and hospitalization (up to P200,000) for journalists who shall suffer disability or be hospitalized in the performance of their duty.
The proposed law also seeks death benefits amounting to 300,000 for all media practitioners and employees who will die in the line of duty.
De Lima, moreover, sought the creation of a special insurance program for freelance journalists by Social Security System and the Government Service Insurance System.
"The press is considered as the fourth estate, a significant pillar of our democracy. However, journalism and reporting the news remains to be a dangerous profession," the detained senator said.
The Philippines ranked 133rd out of the 180 countries in the Reporters Without Borders' 2018 World Press Freedom index, falling six notches from 127th in 2017.
It is also the deadliest country for journalists in Asia.