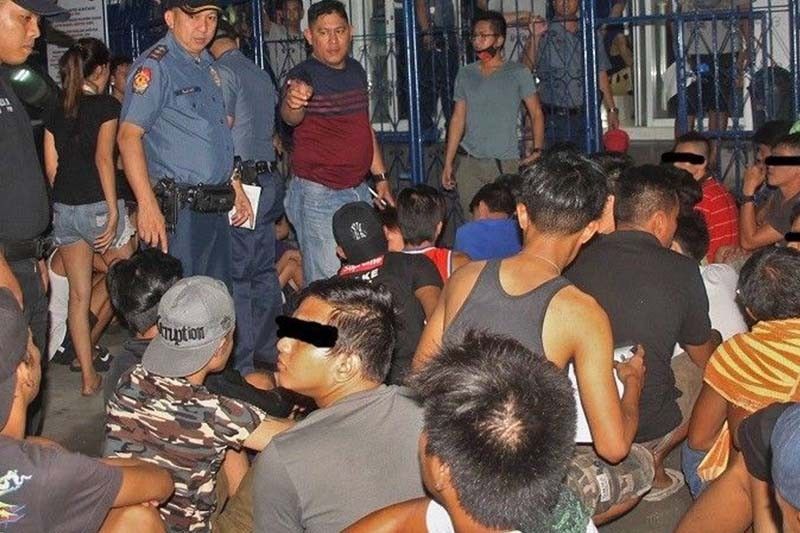 Over 11,000 individuals have been rounded up in Metro Manila alone since the implementation of the intensified anti-crime effort.
The STAR/Edd Gumban
HRW wants PNP to stop 'anti-poor' campaign vs loiterers
MANILA, Philippines — Human Rights Watch on Tuesday called on the Philippine National Police to immediately stop its controversial campaign against loiterers, which is perceived to target mainly the poor.
HRW stressed that the authorities have focused the anti-loitering campaign in the same communities that have been targeted by the government's war on drugs.
"This campaign threatens to retraumatize residents of communities already terrorized by 'drug war' executions and is risking the detainees' health and safety," HRW Deputy Asia Director Phelim Kine said.
HRW hit President Rodrigo Duterte's "vague messages" about the campaign, which, it said would increase the likelihood of abuses.
Amid mounting criticisms of the intensified "anti-crime" efforts, Duterte last Friday said that he ordered cops only to accost, not arrest, loiterers.
Over 11,000 individuals have been rounded up in Metro Manila alone since the implementation of the intensified anti-crime effort.
"The Philippine National Police are again demonstrating their preference for wielding fear, intimidation and arbitrary arrest to target vulnerable communities rather than respect for the rule of law," Kine said.
He added: "The Philippine government should protect the basic rights of all Filipinos rather than let the police demolish them on the pretext of a 'crime prevention' campaign."
The Palace, however, said that critics should not make an issue out of the campaign against loiterers because it is just a "basic implementation of the law."
"Only those who violated ordinances and laws are arrested. The president did not order the arrest of those with no violation," presidential spokesperson Harry Roque said Monday.
READ: Government standing by crackdown vs loiterers
Overcrowded jails
HRW also pointed out that nabbed loiterers are detained in the country's "grossly overcrowded detention centers" with poor and inhumane health and hygiene conditions.
It added that torture and other forms of ill treatment are common in jails.
The anti-loitering campaign is now under scrutiny following the death of Genesis Argoncillo while in detention after he was nabbed for allegedly causing alarm and scandal.
Authorities initially said that Argoncillo died after he complained of shortness of breath. But the autopsy report showed the cause of death was multiple blunt force trauma to the neck, head, chest and upper extremeties.
The QCPD on Friday filed murder charges against Argoncillo's fellow detainees, who allegedly mauled him.
Sen. Bam Aquino and members of the Makabayan bloc at the House of Representatives have called for a congressional investigation into the crackdown against loiterers and the killing of Argoncillo.
READ: Reso seeks Senate inquiry into 'tambay' roundup, Argoncillo's death