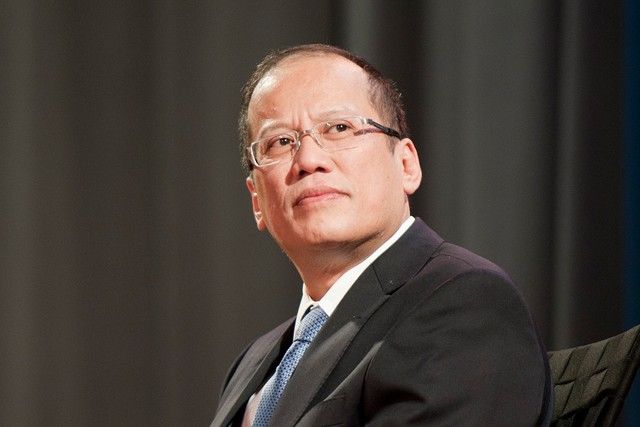 Aquino did not appear at the hearing but sent lawyer Mildred Umali, who received a copy of the complaint and supporting evidence submitted by VACC and VPCI.
Philstar.com/File Photo
DOJ orders Aquino, others to answer Dengvaxia raps
Edu Punay
(The Philippine Star) - May 16, 2018 - 12:00am
MANILA, Philippines — The Department of Justice (DOJ) has ordered former president Benigno Aquino III to answer the criminal charges filed against him involving the deaths of schoolchildren inoculated with the controversial anti-dengue Dengvaxia vaccine during his administration.
In a preliminary investigation hearing yesterday, the panel of prosecutors required the former chief executive and 43 other respondents to appear at the next hearing set for June 4 to answer the complaint filed by anti-corruption groups Volunteers Against Crime and Corruption (VACC) and Vanguard of the Philippine Constitution Inc. (VPCI) last February.
The panel, chaired by Senior Assistant State Prosecutor Rossane Balauag, specifically directed the respondents to submit their respective counter-affidavits to charges of multiple homicide and physical injuries under the Revised Penal Code, malversation of public funds and violation of Republic Act 3019 (Anti-Graft and Corrupt Practices Act) and RA 9184 (Government Procurement Reform Act).
Aquino did not appear at the hearing but sent lawyer Mildred Umali, who received a copy of the complaint and supporting evidence submitted by VACC and VPCI.
Former health secretary Janette Garin and former budget secretary Florencio Abad, who were also charged for the same offenses, likewise skipped the hearing.
Other respondents include current Department of Health Undersecretaries Carol Tanio, Gerardo Bayugo, Lilibeth David and Mario Villaverde; former retired undersecretaries Nemesio Gako, Vicente Belizario Jr. and Kenneth Hartigan-Go; assistant secretaries Lyndon Lee Suy and Nestor Santiago; former financial management service director Laureano Cruz; current DOH directors Joyce Ducusin, May Wynn Belo, Leonila Gorgolon, Rio Magpantay, Ariel Valencia and Julius Lecciones; and Garin's former executive assistant Yolanda Oliveros.
Executives of Sanofi – Carlito Realuyo, Sanislas Camart, Jean Louis Grunwald, Jean-Francois Vacherand, Conchita Santos, Jazel Anne Calvo, Pearl Grace Cabali and Marie Esther De Antoni – are also listed in the charge sheet.
Officers of Zuellig were likewise charged: Kasigod Jamias, Michael Becker, Ricardo Romulo, Imran Babar Chugtai, Raymund Azurin, Nilo Badiola, John Stokes Davison, Marc Franck, Ashley Gerard Antonio, Ana Liza Peralta, Rosa Maria Chua, Danilo Cahoy, Manuel Concio III, Roland Goco and Ma. Visitacion Barreiro.
The complainants accused Aquino and the other respondents of criminal negligence, alleging that the correlation between deaths of students and the vaccine has been established.
They said the respondents should be liable under these laws after they "anomalously and illegally funded and procured the Dengvaxia vaccine and ill-advisedly, thoughtlessly and imprudently implemented the dengue immunization" project of the DOH.
The VACC and VPCI explained that the purchase of the Dengvaxia vaccine was approved by Aquino and Abad even if the program had no allocation in the 2016 national budget.
Meanwhile, a separate panel of prosecutors chaired by Senior Assistant State Prosecutor Ma. Emilia Victoria also started yesterday the preliminary investigation on criminal charges against Garin and other incumbent and former health officials filed by the families of students who died from Dengvaxia.
Garin and other respondents, including Health Secretary Francisco Duque III, did not appear at a separate hearing, prompting the panel to reset it to May 24.
The respondents will receive copies of the complaints and evidence submitted by the Public Attorney's Office for the nine students who received the controversial vaccine.
The nine separate complaints were filed by parents of Aejay Bautista, Angelica Pestilos, Lenard Baldonado, Zandro Colite, Abbie Hedia, Jansyn Bataan, Mark Axel Ebonia, Rey Justin Almagno and Alexander Jaime – all schoolchildren who died allegedly due to multiple organ failure after getting Dengvaxia shots.
Duque was named as among the respondents in the cases of Bataan and Hedia because it was during his tenure in the DOH when the two victims died. Bataan died last January while Hedia, last February.
A separate charge of obstruction of justice was also filed against Duque for his supposed refusal to share the masterlist of children inoculated with Dengvaxia and also for issuing orders that further prevented PAO from effectively investigating the cases of deaths.