DOJ chief Guevarra to Dela Rosa: Destroy drug trade in Bilibid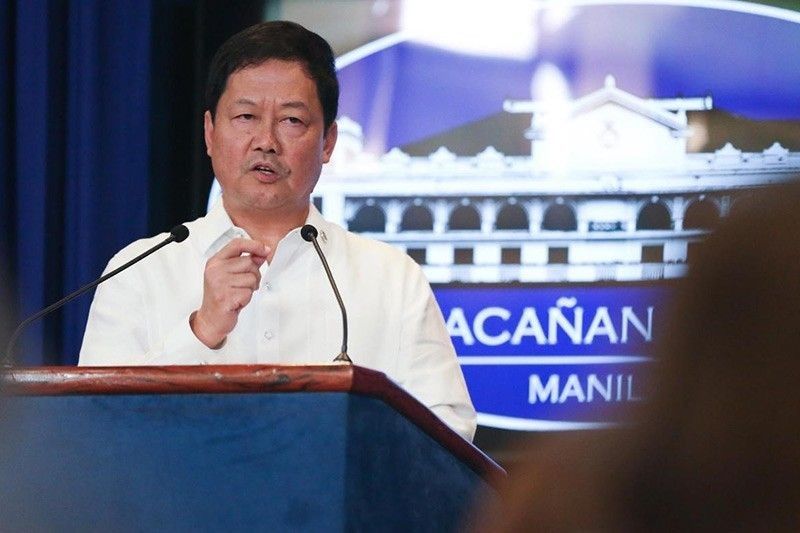 MANILA, Philippines — "Destroy the drug machinery inside the penitentiary."
This is the "only marching order" of Justice Secretary Menardo Guevarra to Bureau of Corrections Director Ronald "Bato" dela Rosa.
Guevarra said in a message to reporters that he has yet to meet Dela Rosa. They are scheduled to meet on Friday.
The BuCor is an attached agency of the Department of Justice. The bureau oversees the operations of the New Bilibid Prison.
Dela Rosa stepped down as PNP chief in the last week of April. On Monday, May 7, he attended his first ceremony at the BuCor.
Speaking to prison guards, Dela Rosa said: "You're afraid of drug lords? If they can kill you, you can also kill them because they're in prison. You're adraid of dying? I hate cowards."
READ: Corrections head Bato dela Rosa tells guards: 'Be ready to kill'
Sen. Panfilo Lacson, who chairs the Senate Committee on Public Order and Dangerous Drugs, earlier said that Dela Rosa should address "corruption, connivance and conspiracy between jail guards, BuCor personnel, inmates and drug lords."
"Once [Dela Rosa] solves the drug problem emanating from the inside of [Bilibid] —not the users inside the prison, but those who direct the drug trade—if he can solve that, that will have a great impact on our anti-drug operations," Lacson, a former Philippine National Police chief like Dela Rosa, said in a radio interview over the weekend.
READ: Lacson challenges Dela Rosa to stop illegal drug trade from Bilibid
Sen. Leila de Lima, who has been in detention for drug-related cases since last year, has been accused of allowing the drug trade in Bilibid when she was Justice secretary to President Benigno Aquino III and for accepting drug money to fund her senatorial campaign. She has denied the allegations and has yet to be arraigned.
Law enforcement agencies have repeatedly conducted raids within the walls of the national penitentiary.
The operations, which were carried out even when De Lima was Justice secretary, yielded weapons and mobile devices believed to be used by drug lords in their operations.