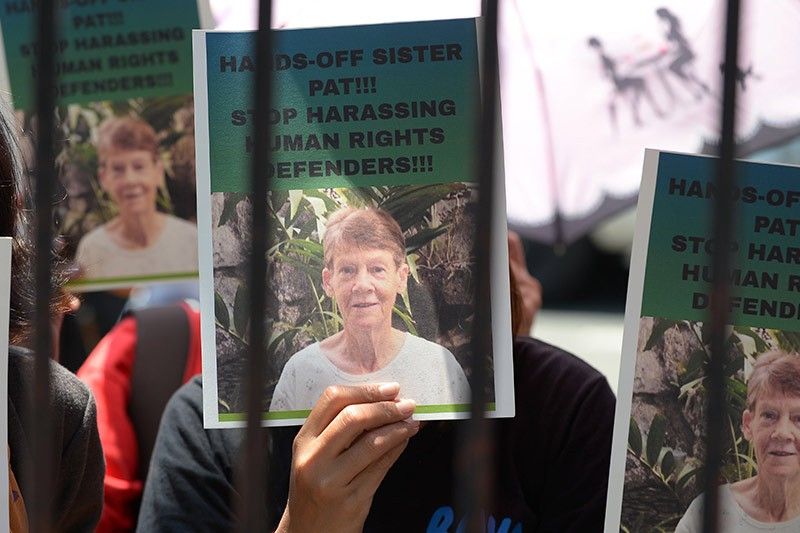 Supporters of Australian Catholic nun Sister Patricia Fox (on poster) hold a protest in front of the Immigration headquarters in Manila on April 17, 2018, a day after she was arrested and detained. Philippine authorities detained an elderly Australian Catholic nun overnight in what civil rights groups alleged on April 17 was a crackdown on foreign critics of President Rodrigo Duterte's human rights record.
Ted Aljibe/AFP
Philippines does not want Australian nun in the country over this photo
(philstar.com) - April 25, 2018 - 1:01pm
MANILA, Philippines — A photograph of Australian nun Patricia Fox holding a placard calling for the release of all political prisoners in the country was specifically cited by the Bureau of Immigration's board in deciding to cancel her visa, Immigration spokesperson Antonette Mangrobang said.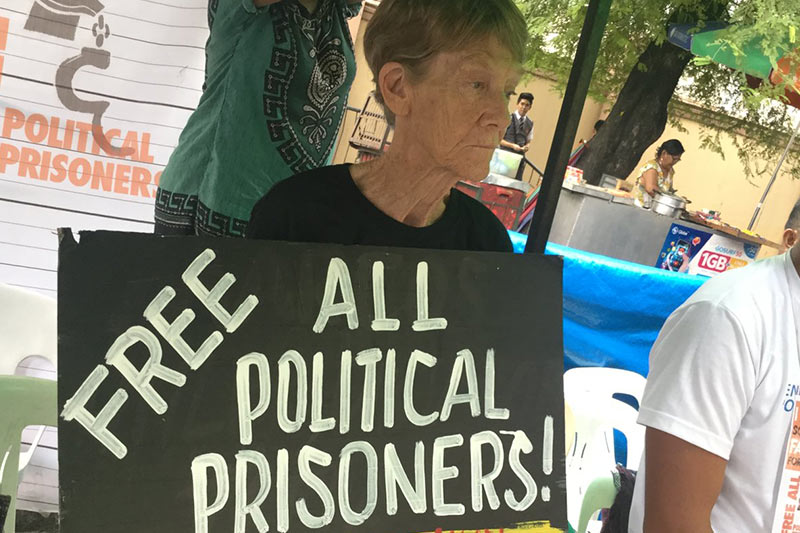 Mangrobang revealed this detail hours after the Immigration announced that it has ordered the 71-year-old Australian nun to leave the country for engaging in alleged partisan political activities. She is directed to leave the Philippines within 30 days from receipt of the order.
Fox has been doing missionary work in the Philippines for the past 27 years, advocating for land reform and peasant rights. She was detained at the Immigration office last April 16 after allegations of violating a local order barring foreign participation in political assemblies. She was released on April 17.
President Rodrigo Duterte had admitted that he was the one who ordered the investigation into Fox for her supposedly disorderly conduct in the country.
The firebrand leader said: "It was not the military who arrested the Catholic nun. It was upon my orders implemented by the Bureau of Immigration, and I take full responsibility, legal or otherwise, for this incident."
READ: Duterte says he ordered Immigration to investigate Australian nun
Duterte's confession came hours after Roque said that an apology might be in order for the detention of Fox on April 16.
A photograph showing Fox speaking at an April 9 rally was also shown by Palace spokesperson Harry Roque in a press briefing on April 20.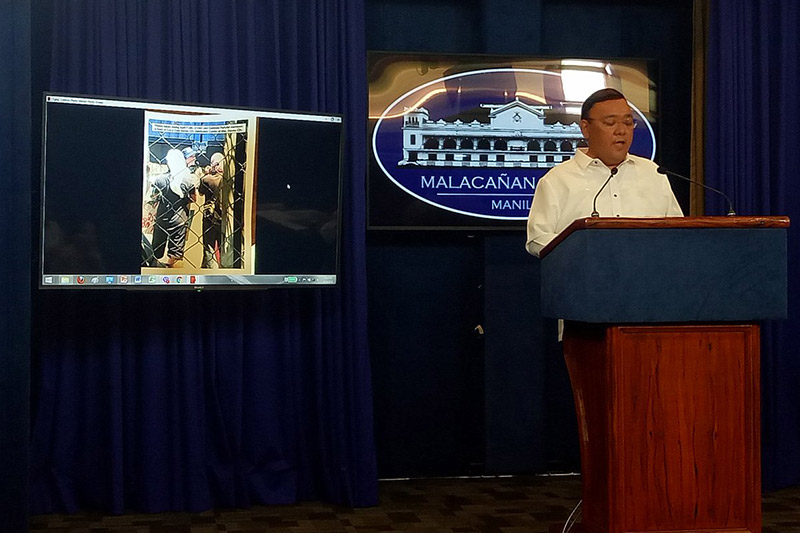 Immigration: No hearing on visa forfeiture proceedings
The Immigration clarified that a forfeiture of a visa does not warrant a hearing from the authorities.
Mangrobang said in a text message that the issuance of a visa is a "mere privilege."
READ: Critics ask: If Duterte has nothing to hide, why the crackdown on foreign activists?
She said this in reaction to the remark of Jobert Pahilga, lawyer of Fox, who said that they are ready to take the battle to courts for the nun's case.
Pahilga told ANC: "What we expected was we would be allowed to submit counter-affidavit and there would be hearing because Sister Pat has the right to due process of law."
Mangrobang countered that there are "no hearings in visa forfeiture proceedings."
She stressed that the forfeiture of Fox's visa is separate from the pending investigation of the bureau's special prosecutors to determine whether the Australian missionary should be barred from entering the country.
Fox is set to file her counter-affidavit on Friday, April 22. — Kristine Joy Patag