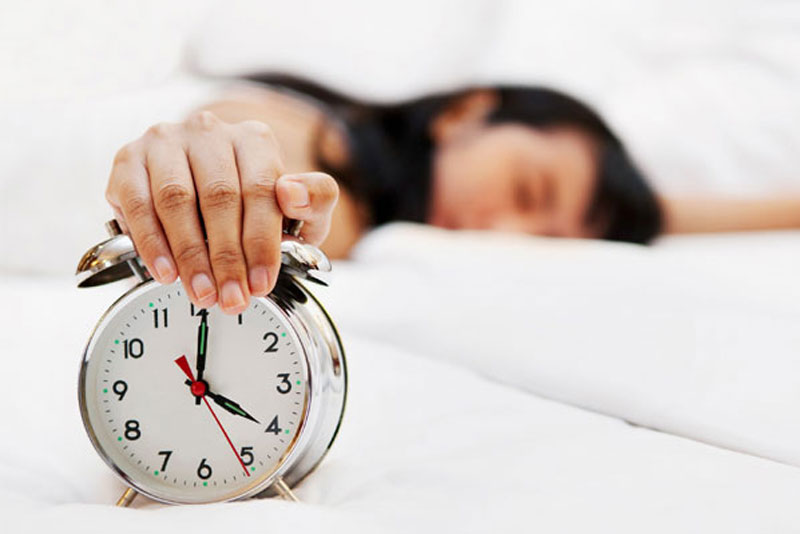 Mok Ying Juan, director for Public Education and Epidemiology for Singhealth Duke-NUS Sleep Center, said an adult should sleep seven to nine hours a day, but many are unable to accomplish this for various reasons. Philstar.com/File Photo
'To achieve quality life, get enough sleep'
SINGAPORE – People often neglect getting a good night's sleep due to their hectic schedules, but health experts here have stressed the importance of rest as it affects health and quality of life.
Mok Ying Juan, director for Public Education and Epidemiology for Singhealth Duke-NUS Sleep Center, said an adult should sleep seven to nine hours a day, but many are unable to accomplish this for various reasons.
"The ability to have a good night sleep is certainly to be valued, especially in this age where our world revolves around the clock," she said at the launch of Royal Philips' first Sleep and Respiratory Education Center here.
"Many of us live a hectic life and the demands of our daily commitments leave us with little time for sleep and rest."
"It's not only the quantity of sleep but the quality of sleep that is important…There are different types of sleep disorders that affect sleep quality, resulting in daytime sleepiness and inability to concentrate at work," she added.
One of the most common sleep disorders is obstructive sleep apnea (OSA), which affects 100 million around the world.
OSA is associated with various health conditions, including obesity; cardiovascular events like heart attacks, stroke and abnormal heart rythmns; and uncontrolled high blood pressure.
Since OSA is primarily characterized by loud snoring, the burden of the condition is also felt by the sufferer's partner.
"OSA is caused by repeated collapse of a sufferer's airways, leading to low oxygen levels and disrupted sleep. It can cause daytime tiredness, poor work and school performance and more serious heart problems," she added.
To assess sleep, various aspects are being monitored including the patient's movement of eye and chin muscles, limb movements, body position when sleeping, heart rates, blood pressure, oxygen level, length of sleep and volume of snoring.
"We hope that the clinical education programs conducted at Philips' Sleep and Respiratory Education Center will help to train more local health care professionals, enabling them to interpret data from home sleep tests and in-laboratory sleep studies," Mok said.
The sleep center
The Philips' Sleep and Respiratory Education Center was designed to train health care professionals across the region to better diagnose and treat sleep disorders.
The center features multiple settings to accurately stimulate the patients' sleep diagnosis journey, enabling health care professionals to immerse themselves in an environment equipped with the latest sleep and respiratory therapy technologies.
Through the education center, Philips will bring its more than 30 years of leadership in sleep apnea management and respiratory care solutions, supporting the patient's journey from diagnosis through therapy and management of OSA.
In August 2017, Philips and SingHealth signed an agreement to collaborate on providing integrated quality patient care, clinical education and research efforts, as well as to increase public awareness on OSA.
To boost expertise of sleep therapy at the primary care level, Philips will introduce a program targeted at upskilling general practitioners.
The need to improve the clinical outcomes in sleep therapy and care was highlighted by Han Hong Juan, an ear, nose and throat surgeon and medical director for ENT, Voice and Snoring Clinic.
Han said many patients need "good continuous expert care" to be cured of OSA, so the Sleep and Respiratory Education Center could play a vital role in revolutionizing sleep therapy in the region.
"The critical thing is the expertise that Philips is trying to bring to the sleep scene in Singapore. That will make the critical difference, I believe. Not just the machines but the expertise as well," he added.
According to Han, the old technology in diagnosing OSA could be complicated and uncomfortable, resulting in low patient compliance rate.
The new technology took into consideration the patient's comfort, including the mask that they need to wear during therapy and the time they have to spend for procedures.